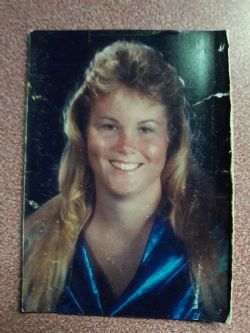 Kelly Margaret Fitzgerald
1/10/1964 - 2/17/2023
Angleton, Texas - Kelly Fitzgerald, 59, passed away peacefully February 17, 2023 in the company of her son and sister. Kelly was born January 10, 1964 in Plattsburg, NY to Evelyn and Daniel Fitzgerald.

Kelly was preceded in death by her mother and father Evelyn & Daniel Fitzgerald, brother Thomas Fitzgerald and sister Karen Parker.

Kelly was the youngest daughter in a family of seven children. Kelly's childhood home was in Orlando, Florida. As an adult she lived briefly in Michigan then moved to Texas.

Kelly owned her own business providing home cleaning services in the Clute, Angleton, and Lake Jackson area. For the last several years, Kelly worked as a property manager.

Kelly's hobbies and interests were concentrated on raising her son and helping people in her community. Kelly was a kind and caring person who was always helping others. Kelly loved animals, cooking and dancing to her Spotify playlist. Kelly Loved and was very Proud of her son Bryce.

Kelly is survived by her son Bryce Fitzgerald, also of Angleton, Texas; sister Lori Fitzgerald of Angleton, Texas, and brothers Michael, Tim and Seán Fitzgerald of Central Florida.

A memorial service will be held at 3:00 PM Sunday, February 26, 2023 at Emmanuel Baptist Church, 509 Stratton Ridge Road, Clute, Texas 77531. The family invites attendees to join them in the church gym after the memorial for coffee and dessert.

Arrangements entrusted to the care of Lakewood Funeral Chapel, 979-297-6464. For condolences, full obituary and funeral listings please visit our website www.lakewoodfuneralchapel.com

Optional Additions - Should anyone wish to send flowers, please send them to 686 E. County Road 341, Angleton, TX 77515. In lieu of flowers please donate to Kelly's preferred charity, St. Jude's Hospital.

The family wishes to thank the support of HCT Hospice Care Team of Texas.

Obituary Provided By:



www.lakewoodfuneralchapel.com
info@lakewoodfuneralchapel.com
979-297-6464