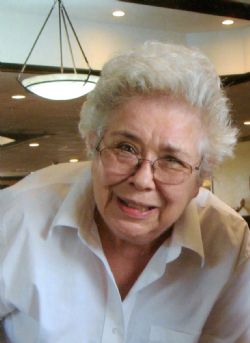 Lynn Reis

Lynn Reis
July 16, 1941 - November 30, 2018
Lynn Reis, 77, of Lake Jackson, passed away on Friday, November 30, 2018. Graveside services will be at Restwood Memorial Park on Tuesday, December 11, 2018 at 2:00 pm. A memorial service will follow at 3:00 pm at Covenant Evangelical Presbyterian Church, 102 Yaupon St, Lake Jackson, TX, with Dr. Alan Trafford officiating.

Lynn was born July 16, 1941 to Jack and Annabelle Peed in Ashland, KY, and grew up mostly in and around Mt. Sterling, KY. After moving to Lake Jackson with her parents, she met and married Paul Reis in 1960. Lynn was a children's Sunday school teacher, Cub Scout Den Mother, and a Girl Scout leader. She was an avid tennis player, golfer, and Texans fan. She also loved fishing with her late husband, and being with her children, grandchildren, and friends.

Lynn is survived by her children, Anne Koym and husband Brent, of Kingwood, Paul Reis, Jr. and wife Pam, of Van Vleck, and John Reis, of Plano; grandchildren Deryk Koym, Kevin Koym, and Keira Reis; step-grandchildren, Dixi and Dan Howery and Jake and Krisdee Arrington; step- great-grandchildren, Piper Hansen, Parker Howery, and Ethan, Hunter, and Tanner Arrington; nephew, Larry Reis and wife Jeanie, and nieces Becky Potter and Patty Gannon and husband Dennis.

She was preceded in death by Paul Reis, her husband of 55 years, and her parents.

In lieu of flowers, donations may be made to Covenant Evangelical Presbyterian Church, His Love Christian Services, or to the charity of your choice.