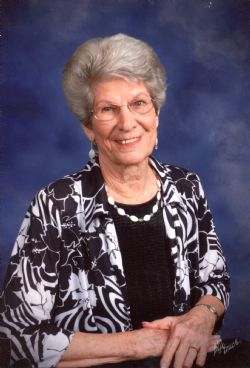 Stella Lou Ethel Girouard

Stella Lou Ethel Girouard
March 8, 1929 - May 15, 2018
Stella Lou Ethel Girouard, 89, of Lake Jackson, Texas, passed away Tuesday May 15, 2018 peacefully at her home with family. Stella was born March 8, 1929, to Nick Alois Flammang and Ruth Ione Fuller in Watunga, OK. She was a proud wife, mother and grandmother and loved her family dearly. Stella was a compassionate person and a great friend to many. She was a member of St. Michaelís Catholic Church since 1989 and an active member of the Catholic Daughters.
She is survived by her only son, Mark Louis Girouard, of Houston; three granddaughters and grandsons-in-law, Kelly and Andrew Conques, of League City, Katey and Justin Hart, of Seabrook, Jordan and Lyle Welch, of Haltom City; and seven great-grandchildren, Makenna, Drew, Trinity, Phynix, Holden, Elayne and Henry. She was preceded in death by the love of her life and husband, Joseph Presley Girouard of 55 years; her parents; and her sisters, Anne Lewis and Jean Stroud.
The family will receive friends from 6:00 p.m. to 8:00 p.m. Monday, May 21, 2018 with a 7:00 p.m. Rosary at St. Michaelís Catholic Church, 100 Oak Dr. S., Lake Jackson, Tx 77566. Funeral Mass will be at 10:00 a.m. Tuesday, May 22, 2018 at St. Michaelís Catholic Church, followed by a burial service at Restwood Cemetery. Pallbearers will be Ricky Girouard, Ronnie Girouard, Norman John Landry, David Stroud, Daniel Fremin and Andrew Conques. Honorary Pallbearers will be Wayne Fremin and Daniel Spreafico. Family requests donations to be made to The American Cancer Society or St. Michaelís Catholic Church.