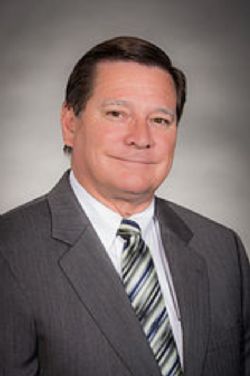 Louis "Louie" H. Jones, Jr.

Louis "Louie" H. Jones, Jr.
August 28, 1955 - October 22, 2018
Louis Harold Jones, Jr., P.E.

On Monday, October 22, 2018, Louis "Louie" Harold Jones, Jr., loving son, husband, and father, passed away at age 63.

Louie was born on August 28, 1955, in Freeport, Texas, to Hazel and Louis Harold Jones, Sr. After graduating Brazosport High School, Louie attended Lamar University on a baseball scholarship where he received his degree in civil engineering. He was recently named to the Southland Conference 1970s All-Decade Baseball Team.

Following graduation, Louie enjoyed a long and successful career at Dannenbaum Engineering Corporation, most recently serving as President of Dannenbaum Engineering, LLC. Residing in Mission, Texas, he enjoyed spending time with his loyal and loving friends and family. He was a passionate hunter and fisherman, relishing his time at his deer lease and out on the water.

Louie is preceded in death by his mother, Hazel Jones. He is survived by his wife, Maruca, his two children, Danielle and Blake, his stepchildren, Juan Raul, Christina, and Benjamin, his grandchildren, Carter, Chloe, and Oliver, his father, Louis Harold Jones, Sr., brothers, Glen and David, sister, Brenda, as well as many loving nieces and nephews.

A visitation will be held at Lakewood Funeral Chapel on Friday, October 26, from 5:00 p.m. to 8:00 p.m. The funeral service will be held on Saturday, October 27, at 10:00 a.m. at Lakewood Funeral Chapel.