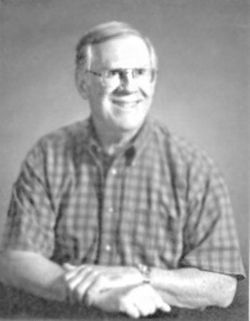 John Gill Quinlan

John Gill Quinlan
February 23, 1939 - November 4, 2018
John was born to James Joseph and Loretto Gill Quinlan in Chicago, IL. where he grew up with his older brother, James Joseph Jr., and graduated from DePaul University. He joined the Army after graduation and was deployed to Germany where he met his beautiful bride of 54 years, Francine. They returned to the States and had three daughters between three one-year tours to Thailand and Vietnam (twice). He subsequently obtained his Masters from Webster University in St. Louis and continued his military career, moving many times in the US, for 24 years. He then joined civilian life and continued working for 15 more years before retiring to the awe-inspiring Georgia mountains in 1999 where he supported his community performing trail maintenance in the state parks, serving Meals on Wheels and being actively involved in his church.

John and Francine moved to Georgetown, TX in 2013 to be closer to family and moved again in 2016 to the Brazosport area to be closer still. In addition to spending time with family and supporting his community, John loved walking his big, furry companions and talking with his neighbors.

After battling Pancreatic cancer for a year, John went home to the Lord, his parents, brother and all the dogs he's loved over the years on Sunday, November 4, 2018. He is greatly missed!

In lieu of flowers, please consider a donation to Lustgarten Foundation for Pancreatic Cancer Research, www.lustgarten.org/donate or to Trail Maintenance Fund, Mountain High Hikers Inc., P.O. Box 1681, Blairsville, GA 30514-1681.

John is survived by his wife, Francine Ivers Quinlan; his daughters, Fran Quinlan Falcon, Loree Quinlan Davis, and Claudine Quinlan; his grandchildren, Lynette Falcon, Vincent Falcon, Adam Falcon, Jonathan Falcon, Ethan Falcon, Grant Arnold and Dakota Arnold; and his great-grandchildren, Joseph Flowers and Alex Falcon.

Service will be 10:30 a.m., Saturday, November 10, 2018 at St. Jerome Catholic Church in Clute, TX, with Father James Lynes officiating. Burial will be at Central Texas State Veterans Cemetery in Killeen, TX. on November 12, 2018 at noon.