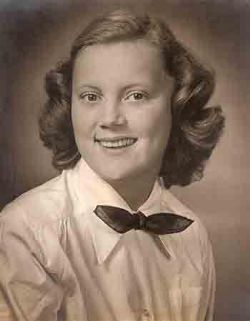 Mary Elizabeth Evans

Mary Elizabeth Evans
July 30, 1932 - May 31, 2019
Mary Pipkin Evans, of Lake Jackson, Texas, passed away on Friday, May 31, 2019.

Mary was born in Beaumont, Texas on July 30, 1932, to Ike Leroy Pipkin and Dessie Devore Pipkin. She grew up in Sour Lake, Texas, where her father worked for Texaco. After graduating from the University of Texas at the age of 20, she began her teaching career at Brazosport High School. Subsequently, her enjoyable teaching experience continued at Brazoswood High School and Brazosport College. After teaching for 35 years, she retired and followed her interest in stocks to become a broker at A. G. Edwards.

In Beaumont, Texas, on August 15, 1958, Mary married Austin Edward Evans, who preceded her in death on December 1, 1999. Her survivors include her beloved son and daughter-in-law, Mark and Mary Helen Evans of Pearland, Texas; three wonderful granddaughters, Madeline, Molly, and Bridget Evans; her lovable grand-beagle, Ollie; and a host of friends.

Mary's family would like to extend their heartfelt thanks to the people who helped care for Mary in her later years, including Dee Collins, Gabby Gutierrez, Michelle Balderaz, Dr. Jorge Garcia-Gregory, and Dr. Rajesh Dalal.

Funeral services will be held on Saturday, June 8 at 4:00 pm at Chapelwood United Methodist Church, 300 Willow Drive in Lake Jackson, Texas, with pastor Joshua Lemons officiating.