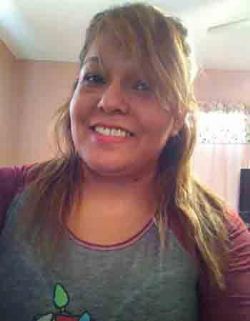 Eustolia Muraira

Eustolia Muraira
March 22, 1971 - June 4, 2019
Eustolia (Lluvia) Muraira, 48, from Freeport passed from this life on June 3, 2019 at St. Luke's Hospital in Houston, TX. She was born in Brownsville, TX on March 22, 1971 to Ramiro Martinez and Concepcion Tiscareno. She married Amador Muraira on May 22, 1992.

People knew her to be a kind loving person, who always had a helping hand. She loved visiting her home town Matamoros, Tamaulipas in Mexico. On her free time she would learn English, go shopping, and watch Novelas. But, the one thing she loved doing most was spending time with her family, who she truly loved and cared for. She will remain in our hearts as a fighter forever.

She leaves behind her husband, Amador Muraira; her only daughter, Abigail Muraira; and two sons, Ramiro G. Muraira, and Mario A. Muraira.

She will be greatly missed by her family and friends.

Visitation will be on Tuesday, June 11, 2019 from 4:00 p.m. – 7:00 p.m. and the service from 7:00 p.m. – 8:00 p.m. at Lakewood Funeral Chapel in Clute, TX.