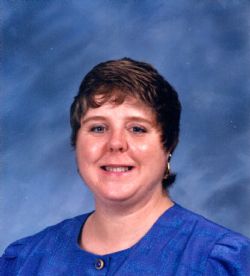 Lisa Kay Pesek

Lisa Kay Pesek
December 5, 1958 - July 9, 2019
Lisa Kay Puckett Pesek

Dwayne Pesek's loving wife, Lisa, passed on to glory to be with Jesus on Tuesday, July 9th in Lake Jackson.

Lisa was the only child born to Floyd & Doris Puckett in Houston, TX on December 5, 1958. She and her parents also lived in Martinez, CA; Amarillo, TX and San Antonio, TX. She married Dwayne in San Antonio and then moved to Lake Jackson where they made their home of 35 years.

Lisa was a 1981 Texas A&M graduate with a BBA in Marketing and was a member of Omega Phi Alpha sorority and the Wesley Foundation. After moving to Lake Jackson, she worked at First National Bank in Freeport and the Brazoria County Tax Office in Angleton & Clute.

Lisa volunteered with Southwest SIDS, Brazosport Cares and was a Pink Lady at our local hospital for 20 years.

Even though Lisa & Dwayne were not blessed with children of their own, Lisa was a proud godmother to Makayla Chance.

Lisa was devoted to her faith in Jesus and chose to serve and worship Him at First United Methodist Church in Lake Jackson.

When she wasn't volunteering, Lisa enjoyed meeting her friends for lunch and meeting new people. She had the rare gift of remembering the tiniest details about the lives of those she knew and loved and was always interested in making a positive difference in their lives.

Lisa was preceded in death by her mother and father, Floyd & Doris Puckett and mother-in-law, Helen Pesek.

Left to remember and treasure memories of Lisa are her devoted husband, Dwayne; her father-in-law, Martin Pesek; her cousins, Ross & Brenda Doyle and their children Simon & Elizabeth Doyle and their son, Spencer & Megan Doyle and their children; Jerry Ross; and Dwayne's cousins, Richard & Jenny Poppie, their children Russ & Desiree Poppie, Jill & Dwayne Jenschke; Dale & Nancy Pesek; Charlene & Alan Janak; Alan & Kristi Dornak, Mark & Karen Hafner, John & Leah Dornak, Donna & Toby Smith, Father Melvin Dornak and many other cousins.

Visitation will be at Lakewood Funeral Chapel at 98 N. Dixie Drive, Clute, TX 77531 on Sunday, July 14th from 5:00-8:00 PM. Funeral services will be held at First United Methodist Church in Lake Jackson on Monday, July 15th at 3:00 PM with a reception following.

Donations can be made to First United Methodist, the hospital auxiliary, Brazosport Cares or Southwest SIDS.