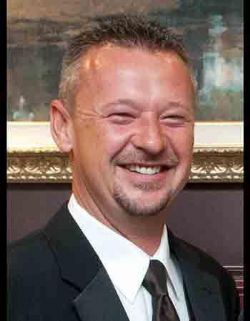 David Wayne Sargent

David Wayne Sargent
December 1, 1973 - July 19, 2019
David Wayne Sargent was born December 1, 1973 in Houston, Texas and went to be with the Lord July 19, 2019 at the age of 45. He attended Texas State University and began a lifelong career managing Bill Heard car dealerships around the country. He attended Clear Creek Community Church in League City.

He is survived by his mother Jimmie L. Birmingham, father Steve Sargent and wife Sharon, father Jerry Birmingham, brother Bryan Birmingham and wife Karen, sister Deanna Rhodes and husband Paul, sister Laura Lusk and husband David, aunt Deborah Wright and husband Dan, as well as numerous nieces and nephews.

He was preceded in death by his grandmother Gingaw Mary Sargent and grandmother Gaga Lucyle McGaha.

Services will be held at 1:30 on Friday, July 26 at St. Mark's Lutheran Church, 501 Willow Drive in Lake Jackson, Texas.