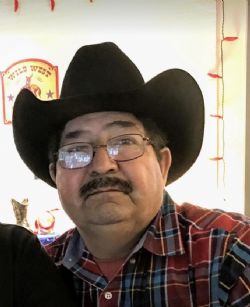 Enrique "Henry" Renteria

Enrique "Henry" Renteria
July 21, 1950 - September 2, 2019
Henry Renteria was born July 21, 1950 in Cd. Acuna, Coahuila. He passed on September 2, 2019 at the age of 69.

He is a veteran of the US Army. He married his childhood sweetheart on December 19, 1971 and was married for 47 years. A hardworking man, he worked for Dow for over 30 years until his retirement and over the years he and his wife had many businesses including owning a dance hall.

He is survived by his spouse, Gloria and his son and daughters, Henry Jr. and wife Linda, Debbie and husband Mark, and Kristy. Also his six grandchildren Jeremy, Kayla, Gilbert, Mason, Alexis and Alexa, along with his three sisters and two brothers.

He lived life the fullest through simple pleasures, spending time with his family. Henry as a husband, father, "Frog" Tata and brother will be greatly missed.

Our family is grateful for all the kind words, thoughts, prayers, love and support during this difficult time.