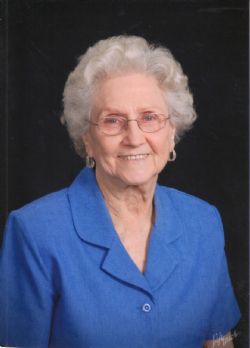 Geraldine "Gerry" Sullivan

Geraldine "Gerry" Sullivan
June 17, 1925 - September 6, 2019
Geraldine McElveen Brandt Towns Sullivan

Geraldine Sullivan went to her eternal home on Friday, September 6th at Country Village Care in Angleton. She was born to Vera and Edwin McElveen on June 17, 1925 in West Columbia. Her great love, kindness, and compassion was a testament to her deep faith and Christian beliefs. She was an active member of several Baptist churches around the state. Gerry will be sorely missed by many.

Gerry worked for many years in West Columbia, first as a secretary for the Chamber of Commerce and later as a tax clerk for the Columbia-Brazoria ISD. She became interested in oil painting and crafts during her mid-life and proved to have great talent in both areas.

She leaves to cherish her memory her sister, Dorothy Kent of Alvin; son, John Brandt of Atlanta, GA; daughter (in-law), Patsy Brandt of Angleton; grandson, Brad Brandt (Joel Quinones) of Houston; and granddaughter, Shannon Smith (Eddie Reyes, Kaleb Reyes, Aubrey Reyes) of Angleton.

Preceding Gerry in death were sisters, Myrene Russell, Evelyn Cardiff; husbands, Floyd Brandt, Daleford Towns, Charles (Acie) Sullivan; and son, Charles "Butch" Brandt.

The family would like to extend a special word of thanks to the staff at Country Village Care for the loving care and kindness that Gerry received from them during her years there.

A memorial service will be held Thursday, September 12th at 10:00 a.m. at Lakewood Funeral Chapel, 98 North Dixie Dr., Lake Jackson TX. In lieu of flowers the family requests that donations be made to Alzheimer's Association, 225 N. Michigan Ave., Fl. 17, Chicago, IL 60601 .