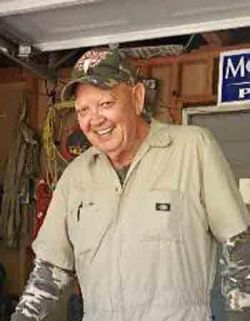 Larry Ernest Harvey

Larry Ernest Harvey
June 2, 1943 - September 13, 2019
Larry Harvey, 76, passed away peacefully at home on September 13, 2019 after a long battle of cancer.

He is survived by his wife, Nancy Harvey of 52 years; daughters, Jennifer Gresham and Paula Kersh; sister, Mary Mooney; son-in-law, Joe Gresham; four grandchildren and one great-grandchild.

He was preceded in death by his parents, Ernest and Nell Harvey; brothers, Donald and Gerald Harvey; and sister, Marcella Garner.

Larry retired after 30 years of working at Dow Chemical. He enjoyed spending time with family, fishing, gardening, golfing, trips to Vegas, and the Longhorn Network. He was a loving father, husband, brother and friend to many. He will be truly missed.

There will be a memorial service for Larry September 28, 2019 at 10:00 a.m. for all family and friends at First Baptist Church of Sweeny.