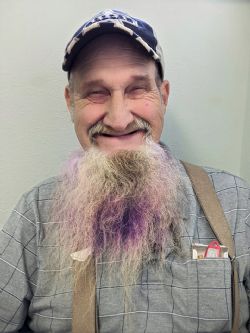 John "Pav" Louis Pavlicek

John "Pav" Louis Pavlicek
March 9, 1955 - May 24, 2021
Funeral services for John (Pav) Louis Pavlicek age 66 of Freeport will be held at 10am on May 28th at Lakewood Funeral Chapel with Vanessa Warwick officiating. Interment will be held at St. Josephs Cemetery in Moulton, TX at a later date.

John was born in Freeport Tx on March 9th 1955. He was a loving father, fisherman, and hunter. He graduated from Brazosport Highschool in 1974. He started working as a welder right out of high school in various local facilities. He was a 15-year member of the Freeport Jay-cees. He never met a stranger and was smiling up to the very end. He succumbed to lung cancer on May 24th 2021.

He is survived by his daughter Ashley Bruce and her husband Shane Bruce, Granddaughter Ayla Bruce, Sister Denise Burch and her husband Johnny Burch, Brother-in-law Roddy Mohler.

He is preceded in death by his father EJ Pavlicek, mother Helen Pavlicek, and sister Barbara Mohler.