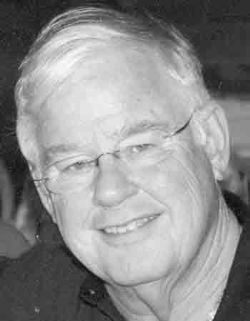 Lakewood Funeral Chapel
98 North Dixie Drive
Lake Jackson, TX 77566
Wednesday, April 25, 2018
6:00pm-8:00pm
Map & Directions


Send Flowers
Funeral Service
Lakewood Funeral Chapel
98 N. Dixie Drive
Lake Jackson, TX 77566
Thursday, April 26, 2018
10:00am
Map & Directions


Send Flowers
Jack Ronald Grant
of Clute, TX
May 8, 1940 - April 21, 2018
---
Funeral Services for Jack (Ronnie) Grant, age 77, of Clute and Surfside Beach, Texas will be held at 10:00 a.m., April 26, 2018 at the Lakewood Funeral Home, 98 Dixie Drive, Lake Jackson, Texas with Thomas Lester officiating. Friends and family can also pay their respects at the visitation on Wednesday, April 25 from 6:00 p.m. to 8:00 p.m. Interment will be in Memphis, Tennessee on April 28, 2018 to be next to his wife, Jamelle (Jan) Grant who preceded him in death October 2014. Ronnie was born in Houston on May 8, 1940 to the late Jack and Leona Grant. He attended Lamar High school and obtained his Undergraduate degree from The University of Texas. He was a member of the Phi Sigma Kappa Fraternity. He built his career at HL&P starting with residential sales and ending as the Head of the Meter Reading Department. He was a Scout Master in Boy Scouts of America. He served the Episcopal Church in several leadership positions. He was very active in the Houston Apartment Association where he met his wife Jamelle (Jan). After years of hard work, Ronnie and his wife retired to the Brazosport area where he loved his second home and life in Surfside Beach. He worked with the Historical Commission and Museum, Texas Navy Day, Save Our Beach Association, and the many other activities he was involved with over the 37 years of being there. He is survived by his daughter, Julie Mendoza and husband, Raymond; son, Bill Brown and wife Tracy; grandchildren, Linda and Cynthia Mendoza, Lauren Tonkovich, Matthew and Abby Brown; great-grandson, Brennan Bohan; sister-in-law, Terry Molloy; nieces and nephews; and extended family Billy, Dolores and Amy Harris. Ronnie will be greatly missed by all his family, friends and the community he so faithfully and enthusiastically served.

4 Condolence(s)

Nancy Calvin
Freeport, TX
Friday, April 27, 2018
I will miss his smiling face have known Ronnie for a long time Because of working at Kittys. RIP RONNIE

Sherri Autrey
Alvin, TX
Thursday, April 26, 2018
I went to eat at IHOP years ago and gave Ron and Jan tickets. After that they never missed a shoe and were on board. Great man. He will be greatly missed.

Sandra
Montvale, NJ
Thursday, April 26, 2018
I grew up with Ronnie, went through Roberts Elementary, Pershing Jr. High and Lamar High School with him. He was a lot of fun and a really nice guy.He always came to our high school reunions, so when we heard Saturday night at our 60th reunion that he had died that morning we were all very sad and missed him very much.

Darrell English
, TX
Tuesday, April 24, 2018
There was no funnier or more down to earth guy than Mr. Grant. No matter what was going on he always managed to say something to lift your spirits. My condolences to the family.