Preplanning a Funeral is a Wise
and Caring Decision for Your Family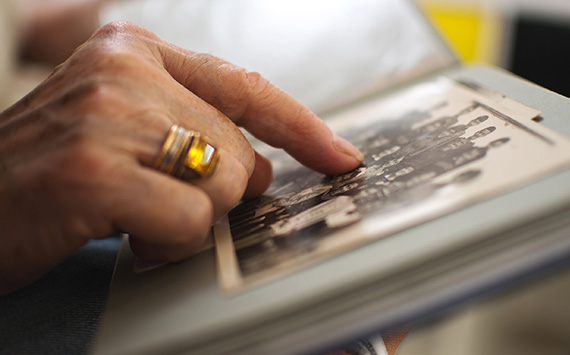 Why do I need to Pre-plan?
Are you prepared to handle the responsibilities when a death happens in your family?  Most people don't know what to do. And just as unsettling, they don't know how to operate in the face of death. When death comes, you as a survivor must not only cope with your grief but at the same time organize a major event, the funeral, which usually carries great significance … not just emotional, but social and financial as well.
The topic of funerals is never easy to discuss, but advance planning can eliminate the burden to your family while ensuring that your wishes are met. Many families are choosing pre-arrangements because it compels you to organize important documents your survivors will need later and lets you choose the type of service and arrangements you desire.
There are three essential reasons why Pre-Planning is important:
Ensure that personal wishes will be fulfilled.
Alleviate difficulties for the survivors.
Avoid unnecessary overspending.
For more information please call Freeport-Lakewood Funeral Homes at 979-297-6464. Or email us at info@lakewoodfuneralchapel.com. Our staff of professional family service directors are trained to help you design the arrangements that you want and are available to meet with you in the privacy of your home or in our office to explain all of your options with no obligation.
For additional information regarding prepaid funeral contracts, go to the website located at www.prepaidfunerals.texas.gov
Pre-Planning
Tips for Planning Your Funeral

Get Started Now!
Tips for Planning Your Funeral
Planning your own funeral is an important way for you to ensure the service happens exactly as you'd like. It can significantly reduce the levels of stress endured by your friends and family after your passing. Regardless of whether you are physically fit or not, it is always a wise idea to attend to this sort of planning well in advance.
The viewing
This is when friends and family have time to sit peacefully with the body. It typically happens in a funeral home, but can also happen at a house of worship or home.
The wake
The wake is a time to gather to celebrate the life of a person who passed. This gathering is typically an important part of the mourning process, and allows friends and family members to provide comfort to each other.
The funeral
The funeral is a memorial ceremony that typically occurs in a house of worship or funeral home. The body is usually present, either in an open or closed casket. There are no rules for a funeral; you are free to shape the service as you see fit. If you are religious, you may want to have a service that's full of prayer. If you served in the armed forces, you may opt for a military funeral. Other people prefer to keep the service non-denominational, and use it as a time for family and friends to grieve together.
A memorial ceremony
A memorial ceremony is another alternative if you are not comfortable with the idea of a funeral service. Memorials typically happen a few months after the person has passed, and the body is not present. The memorial service is a place for family members and friends to commemorate the life of the person who passed. People can eulogize the deceased, and explain what they meant to them.
If you wish to plan an after-death service, you'll want to make your wishes are clear to the people who will be tasked with executing these arrangements. Some of the details you will need to consider:
The location of the gathering/service
The type of service
Who should facilitate the ceremonies
Whether the body will be present, and whether the casket will be open or closed
Any specific jewelry or clothing you would like placed on your body
Who will serve as pallbearers (when necessary)
Whether you would like a special picture or other items displayed with you
Any special readings or music that you would like featured
Information about special music, readings, food or drink, and other details
Your surviving family members and friends will take comfort in knowing that they are executing the after-death services exactly as you had wished, and you can relax knowing that the arrangements will be handled in a way that you find suitable.
Get Started Now!
We have all sat on the other side of the table (or screen) and we know that when you landed on this page you were not thinking of making EVERY decision about a funeral at this very moment.
Maybe you were not even thinking of pre-planning at all ... maybe you were wanting to view an obituary or get service details for someone you know or love ... or you were surfing the Internet looking into options because someone in your life was diagnosed with a chronic illness. But, whatever brought you to our website or made you start thinking of pre-planning, Freeport-Lakewood Funeral Homes wants to make starting funeral arrangements as easy as possible.
With our online form, you can provide information that our experienced staff will use to help create the perfect memorial service for you or your loved one.
Use our easy 5 Question Form to get started.
We simply want to help by starting the conversation.
NOTE: Texas law requires sellers of prepaid funeral contracts to hold a permit issued by the Texas Department of Banking. For additional information regarding prepaid funeral contracts, go to the website located at: www.prepaidfunerals.texas.gov.
Documents You Will Need to Conduct Business
It is advisable to call parties concerned before visiting their offices to check on which documents they will need. If documents are given to them, get a receipt (insurance polices, etc.).
DEATH CERTIFICATE- WILLS
SOCIAL SECURITY NUMBERS YOURS AND THE DECEASED
MARRIAGE CERTIFICATE- BIRTH CERTIFICATE OF EACH CHILD
ARMED SERVICE DISCHARGE PAPERS- VETERAN'S ADMINISTRATION CLAIM NUMBER
INSURANCE POLICIES -DEEDS AND TITLES TO PROPERTY
STOCK CERTIFICATES -BANK BONDS
AUTOMOBILE REGISTRATION
LOAN AND INSTALLMENT PAYMENT BOOKS AND CONTRACTS
RECENT INCOME TAX FORMS AND W-2 FORMS
Who May Need a Death Certificate?
Download Who May Need a Death Certificate for reference.
This list below indicates who may need a certified copy of the death certificate.
__ Each Life Insurance Claim being processed
__ Real Estate Transactions
__ Vehicle Title Transfers
__ Boat Title Transfers
__ Each Stock/Bond or Each Stock/Bond Portfolio
__ Oil Leases
__ Bank Accounts (Including savings, checking, CDs IRAs)
__ Probating a Will
__ Purchases with Credit Life Insurance Attached
__ Some Credit Cards Companies
__ Prearranged Funeral or Cemetery Insurance/Trust
__ Government or Employer Claims/Pensions
__ Other ______________________________________________
_____ Total Certified Death Certificates Your Family Might Need
Our Family's Commitment to Your Family
Continues After the Services
It is your family, your feelings, and your money. Freeport-Lakewood Funeral Homes believes a family deserves real quality and value in a funeral service. Freeport-Lakewood Funeral Homes is dedicated to providing the best service to every family we serve.