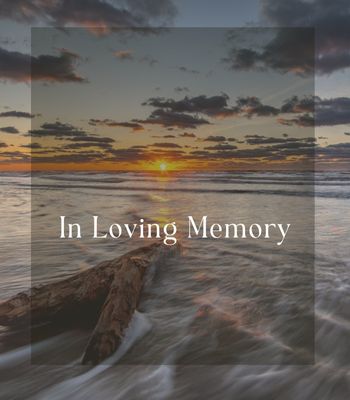 Lakewood Funeral Chapel
98 North Dixie Drive
Lake Jackson, TX 77566
Tuesday, March 30, 2021
10:00am-11:00am
Map & Directions


Send Flowers
Funeral Service
Lakewood Funeral Chapel
98 N. Dixie Drive
Lake Jackson, TX 77566
Tuesday, March 30, 2021
11:00am
Map & Directions


Send Flowers
Shirley Wleczyk Rentrop
of Lake Jackson, TX
June 14, 1941 - March 25, 2021
---
Shirley left this earth on March 25, 2021 at the age of 79, and will be joining her husband, Kenneth Rentrop; granddaughter, Kaylin Elizabeth Rentrop; sister, Elenor Henderson; and parents Josie and Leo Wleczyk, Sr. and Edward Leo Wleczyk many friends and relatives that have gone before her.

She is survived by her only and faithful child, Scott Alex Rentrop (fiancé Veronica Gomez) of Lake Jackson, and her loving grandson, Aiden Grant Rentrop. She is also survived by 1 brother, Monsignor Leo Wleczyk, along with many relative including nieces and nephews.

Her first grandchild, Kaylin died at age 3 ˝ in '99 after a short illness. Kaylin was loved deeply in Shirley's soul. And a part of her died too. This was the most devastating part of her life to lose one that is loved as deep as deep can go, and it continued to hurt the rest of her life, with tears just one thought away.

As she aged it was hard to imagine being the "old" person what happened to time? She enjoyed her youthful years, graduating from Brazosport High School in 1959- then marrying Kenneth. She was hired at Dow Chemical in July following her graduation, and has several jobs there for 41 ˝ yrs. of dedicated service, retiring December 31, 2005. She met friends during her career, and was always thankful for all the experience and training she received. Her greatest pleasure in life was to watch with pride all Scott's baseball years, especially when Brazoswood won state in 1984, and Scott pitched the final game. This pleasure was then continued with that same pride through Aiden with so many athletic talents. She was always just a phone call away.

There will be a service held at Lakewood Funeral Home in Lake Jackson, TX on Tuesday, March 30th at 11:00am, followed with her burial at Restwood Cemetery. In lieu of flowers, please make donations for mass dedicated in her honor to Amed Hospice.


11 Condolence(s)

Mike Cortez
Lake Jackson, TX
Tuesday, March 30, 2021
Sorry for your loss.

Stephen Alford
West Columbia, TX
Monday, March 29, 2021
May Godbless you an your awesome family . It was nice to have ment you . Ty for coming into my life an I have enjoyed our Conversations we had at Leo's home . Will see you on the other side . Love ya Stephen Alford

Lillie Ann Wleczyk Slovak
West Col, TX
Monday, March 29, 2021
A very sweet, caring person and will be missed greatly by family and friends. God rest her body, soul and spirit.

Don Norman
Chapel Hill, NC
Sunday, March 28, 2021
Mrs. Rentrop was such a great person. I only got to know her a few years during high school, but I remember she was always very upbeat and very kind. In the obituary I do absolutely recall how much she loved watching Scott play baseball - so often Mr. Rentrop was the coach and he was such a great guy as well. I also remember my dad talking about how popular Mrs. Rentrop was when they were in high school at Brazosport in the 50's.

Take care Scott....

Don

Malta Wilkerson
College Station, TX
Saturday, March 27, 2021
My deepest sympathies to Scott and family.

Harvey & JoAnn Wright
Kingwood, TX
Saturday, March 27, 2021
Scott & family we are so sorry to here of Shirley's passing. Our prayers are with you.


Bo Rentrop
Lake Charles, LA
Saturday, March 27, 2021
I am so sorry to hear of Shirley's passing. I will be unable to attend the service, but know that I am thinking of you and you are all in my prayers. Love from Aunt Bo.

Geri
Allen, TX
Friday, March 26, 2021
I had the pleasure of working with Shirley in the Purchasing Department at Dow. I am so sorry for your loss Scott. She was so proud of you. Your dad also mowed our yard for years.

Barbara Blanchard
Lake Jackson, TX
Friday, March 26, 2021
Sorry to hear about Shirley passing.
She was a lovely lady.
Sending many Blessings.
Barbara Blanchard

Ernest Hernandez
Richwood, TX
Friday, March 26, 2021
God looked around his garden
And found an empty place,
He then looked down upon the earth
And saw your tired face.
He put his arms around you
And lifted you to rest.
God's garden must be beautiful
He always takes the best.
He knew that you were suffering
He knew you were in pain.
He knew that you would never
Get well on earth again.
He saw the road was getting rough
And the hills were hard to climb.
So he closed your weary eyelids
And whispered, 'Peace bethine'.
It broke our hearts to lose you
But you didn't go alone,
For part of us went with you
The day God called you home.

By: Katie Evans

Julia (Abney) Stewart
Duncanville, TX
Friday, March 26, 2021
Shirley and I were classmates at Brazosport High School. She
always had a nice smile and was really friendly. My thoughts and prayers for her family.

Julia (Abney) Stewart