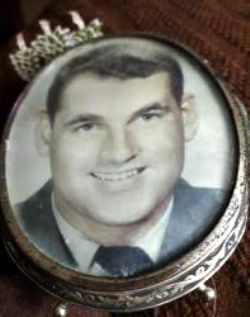 Lakewood Funeral Chapel
98 North Dixie Drive
Lake Jackson, TX 77566
Wednesday, May 11, 2022
10:30 am - 12:00 pm
Map & Directions


Send Flowers
William "Bill" Kennedy Ewing
of Lake Jackson, TX
September 2, 1940 - May 6, 2022
---
William (Bill) Kennedy Ewing, III, M/SGT USAF (Retired):

Bill was born to William Kennedy Ewing, Jr and Mary Addison Israel September 2, 1940, in Dallas, TX and left his earthly being on the early morning of May 6 2022 at the age of 81, in his chosen home of Lake Jackson with his son-in-law by his side and "Little Bit" next to him.

Bill is pre-deceased by his significant other, Carolyn Terry, his parents, his stepmother Peggy Ewing and a favorite uncle Robert S. Isreal.

He is survived by his two children, daughter, Meg Cagnola and her husband Mike, and son Tim Ewing and his wife Cindy. His grandchildren, Michael S. Cagnola and his significant other Jerri and Kayin E Cagnola, & Jenny Marie, as well as all of his grandcats and granddogs. He is also survived by his fur babies, Red "Little Bit", Molly, Timothy and Soxx. Also left to grieve his loss is his "bonus" family, Darryl, Leslie, and JoAnna Terry, Leslie's daughter, Amanda and husband Brandon, and their children Colt Carli Mae and Cooper Holifield. Paul Howell and Bobbie Harrington and Lucy Pena and her son Alex. His brothers Robert (Robin} Sparkman and Sister-In-Law Judy of Lewisville, TX,Alan Joe Sparkman and his wife Sharon of California, sister, Sandra Ewing of San Antonio. Nieces and Nephew, Lori (Mark), Ann Marie (Dan), Shari (Scott) all of the Dallas, TX area and Robert (Anabella), of Spain. Erin and Amanda.

M/Sgt Ewing was a lifetime Military man, spending 4 years in the Navy and 21 years in the Air Force, he was a Vietnam Veteran. He has lived everywhere from Germany to Okinawa. When he retired he decided to settle on Galveston Island, after Hurricane Ike, he relocated to Lake Jackson and quickly fell in love with the area. He met Carolyn through their love of cats, when a worker at their apartment complex found an abandoned kitten behind the dumpster and brought it to him to help. He and Carolyn proceeded to bottle feed that kitten and make sure the kitten lived. He had a special bond with that kitten until the day he passed. "Little Bit" would not leave his side throughout his illness.

A visitation/memorial gathering will be held Wednesday, May 11, 2022 at 10:30 am 12 pm at Lakewood Funeral Home, 98 North Dixie Drive, Lake Jackson. A service of Military Honors will be held on later date at the National Cemetery in Houston TX.

Instead of flowers, please make a donation to your local Non-Kill animal shelter or to the Wounded Warrior Project in his name.



2 Condolence(s)

Lucy Peņa
Cypress, TX
Wednesday, May 11, 2022
Our thoughts and prayers are with you all.

Papa Bill will be missed dearly.

Love,
Lucy & Alex.

Sandy Fambrough
Lake Jackson, TX
Tuesday, May 10, 2022
Thanks Mr. Bill for your service. You will be missed.
Sandy & Nona Fambrough