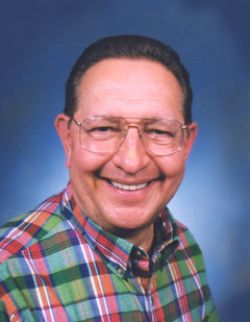 Memorial Service
Chapelwood United Methodist
300 Willow Drive
Lake Jackson, TX 77566
Friday, June 24, 2022
10:00 am
Map & Directions


Send Flowers
Benton Paul Webb
of Richwood, TX
February 2, 1943 - June 10, 2022
---
Paul Webb passed away on June 10, 2022.

Memorial service will be held at Chapelwood United Methodist Church in Lake Jackson, Texas, at 10:00 a.m. on Friday, June 24, 2022.

In lieu of flowers, please make memorial donations to: The Food Basket, PO Box 1448, Clute, Texas.
Final arrangements made by the Turner Family at the Lakewood Funeral Chapel. Online condolences may be made to the family at www.lakewoodfuneralchapel.com.

3 Condolence(s)

Betty L. Leininger
Bourbonnais, IL
Monday, June 20, 2022
Cathy sent me a copy of Paul's obituary. I am so sorry to hear of your loss, but I know he was ill for a long time.
I do remember the times we had dinner together and the young lady who stayed with you all for a while, and had looked at my apartment too.
I wish you well and will be thinking about you while you're adjusting to this change in your life.

Mark Nace
Lake Jackson, TX
Sunday, June 19, 2022
I am so sorry to see that Paul has passed. He took me under his wing 35 years ago as a beginner amateur radio operator, and was so kind to me over the years. I am still very active in the hobby, and think of Paul often, especially when I am on the radio talking with people across the country, or across the world. He was a kind and gracious mentor to me and many others.
Mark
N5KAE

Jim and Toni klasel
Brazoria, TX
Tuesday, June 14, 2022
You will allways be missed and loved,as an angel might you fly among us daily.Watch over susan as she mourns you leaving.God bless you allways and forever.