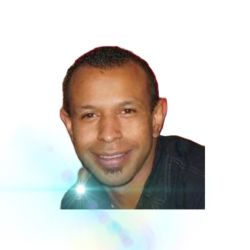 Jones Creek Baptist Church
7334 TX 36
Jones Creek, TX 77541
Tuesday, November 22, 2022
11:00am - 12:00pm
Map & Directions


Send Flowers
Funeral
Jones Creek Baptist Church
7334 TX 36
Jones Creek, TX 77541
Tuesday, November 22, 2022
12:00pm
Map & Directions


Send Flowers
Quintin Glenn Burton, Jr.
of Freeport, TX
June 7, 1984 - November 13, 2022
---
Quintin Glenn "Geno" Burton, Jr. passed away on Sunday, November 13, 2022. He was born on June 7, 1984 in Freeport, Tx to Quintin, Sr. and Rosa Salazar Burton.
Geno grew up on the Clemens Prison Farm and attended S.F. Austin Elementary, Freeport Intermediate School and graduated from Brazosport High School in 2003.
At an early age, Geno accepted Christ as his Lord and Savior at the Jones Creek Baptist Church under Pastor Pittman. He was an active member of the youth group and choir. He loved to sing Christian music and blessed many people through his voice and songs. He was talented in learning several different instruments just by ear. He was chosen as Drum Major of Brazosport High School marching band his senior year in which he took great pride.
He is preceded in death by his maternal grandparent Jesse and Teresea Salazar, Paternal grandparents Travis and Doris Burton.
He leaves to cherish his memories, his one and only daughter, Cambria Jestin Burton of Baytown, parents Quintin Sr. and Rosa of Jones Creek, sisters Tamara Cherie (Marcus) of Jones Creek and Vanessa of Clute, nieces Ariana (Nana Cupree) and Armani (Mani), and nephew Isaiah that he simply called "Nephew"; special cousin, confidante and representative Tiffani Mallory and a host of bonus nieces, nephews, cousins and friends.
Visitation and Funeral Services will be held at Jones Creek Baptist Church on Tuesday, November 22, 2022 with Visitation starting at 11:00am and the Funeral Service starting at 12:00pm.
Active Pallbearers will be Isaiah Robinson, Sistos Lara Jr., Robert Lara, Lamar Burton, Sheldon Burton, Jacob Mallory, Fabian Burton and Christoper Nowicki.



8 Condolence(s)

Patricia Livingston
Rosharon, TX
Tuesday, November 22, 2022
My deepest condolences are extended to the families of Quintin Burton.

Venetric Jackson
Houston, TX
Monday, November 21, 2022
I love you nephew and you will forever be missed. "NINNIE POOH"

Billy and Pat Vandre
Santa fe, TX
Saturday, November 19, 2022
Quintin and family
We are very sorry to hear of your loss.
Our thoughts and prayers are with you.

Helena Strauther
Pearland, TX
Saturday, November 19, 2022
I would like to tell the family I am sorry for y'all's lose Gino was always a big hearted person and filled with joy my prayers and condolences go out to all the family and friends

Sharon Kane
Seguin, TX
Thursday, November 17, 2022
Our sincere sympathy in your great loss. We remember him from SF Austin and baseball. Our hearts are heavy as we mourn your loss. Prayers for healing and peace.
The Kanes

Arnal Ray and Ann Lovick
Richwood, TX
Thursday, November 17, 2022
Our sincere condolences to the family. 🙏🏼🙏🏼🙏🏼🙏🏼🙏🏼

Steven Lara
Cypress, TX
Thursday, November 17, 2022
So sorry for your lost will never forget when I hung around Jessie Geno was all ways around wish l could go back to that time again

Josh Paiz
Winnie, TX
Thursday, November 17, 2022
Geno was a all around good person he will be missed and condolences go out to the family love y'all and God bless..