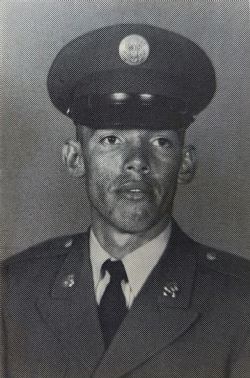 Lakewood Funeral Chapel
98 North Dixie Drive
Lake Jackson, TX 77566
Friday, November 25, 2022
6:00pm- 8:00pm
Map & Directions


Send Flowers
Funeral
St. Jerome's Catholic Church
201 N. Lazy Lane
Clute, TX 77531
Saturday, November 26, 2022
10:00am
Map & Directions


Send Flowers
Juan Handy
of Clute, TX
October 22, 1947 - November 18, 2022
---
Funeral services for Juan Handy, age 75, of Clute, Texas will be held at 10:00 am on Saturday, November 26, 2022, at St. Jerome Catholic Church with Augustine Cruz officiating. Interment will be held at Angleton Cemetery, 328 Cemetery Rd, Angleton, Texas 77515. Viewing is on Friday, November 25, at Lakewood Funeral Home, 98 Dixie Drive, Lake Jackson, Texas 77566, from 6:00 pm to 8:00 pm, rosary from 6:00 pm to 6:30 pm.

Juan passed away on Friday, November 18 at his home.

He was born in Alamo, Texas on October 22, 1947. He served in the Army, with an honorable discharge in 1971. He and his family moved to the Brazosport area in 1978. He worked as an Operator for Dow Chemical, for 25 years.

Juan was a loving husband and father. He was also a father figure to many, including family and friends. He enjoyed watching old westerns and nature shows. He never met a stranger and was always eager to assist anyone in need.

Left to cherish his memory, is his wife, San Juanita (Janie) Handy; son, Lee Roy Handy (Dan); daughter, Vanessa Handy; siblings, Eudelia Rodriguez (Pedro), Adalberto Handy, Maria Minerva Handy, Antonio Handy (Mary Lou), Jesus Montelongo (Perla), Manuel Montelongo (Diana), Eliseo Montelongo, Jose Montelongo (Mary), Maria Ramirez (Pedro).

Awaiting Juan's arrival in Heaven were his parents Victoriano Handy and Rosa Trevino; and his brother Pedro Handy.

Pallbearers: Dan Penisten, Antonio Handy, Jose Montelongo, Genaro Garza, Joe Rodriguez Jr., Michael Rangel

In honor of Juan's loving and giving nature, the family asks that In lieu of flowers, please perform a random act of kindness as often as possible.


5 Condolence(s)

Yolanda Jimenez
Angleton, TX
Sunday, December 11, 2022
So sorry for your loss our prayers and love are with you and your family.

Nicole Wilson
Houston, TX
Saturday, November 26, 2022
The family will always be in my prayers.

Lilla Crews
Houston, TX
Wednesday, November 23, 2022
God ❤️ loves you Lee & your beautiful family. He's resting now with our God. Praying 🙏🏽 for peace & strength in the name of Jesus. Yes, we will continue to do acts of kindness ❤️ for others. Love You!

Minerva Handy
Georgetown SC 29440, SC
Tuesday, November 22, 2022
Rest easy brother " Dad and mom and Peter are waiting for you, I'll see you soon ❤️ forever in your baby sister's heart you shall remain till I give up my ghost 🌹🌹 I love you till my last breath Juan Handy 🌹🌹❤️

Phil Wolber
Lake Jackson, TX
Tuesday, November 22, 2022
My sincere condolences to the family. I worked with Juan In Magnesium. He was a good man always smiling, friendly, and a good worker. He will be missed by all.