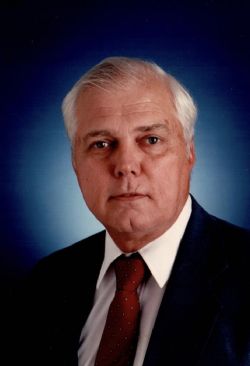 Lakewood Funeral Chapel
98 North Dixie Drive
Lake Jackson, TX 77566
Thursday, December 1, 2022
1:00 - 2:00 pm
Map & Directions


Send Flowers
Funeral
Lakewood Funeral Chapel
98 N. Dixie Drive
Lake Jackson, TX 77566
Thursday, December 1, 2022
2:00pm
Map & Directions


Send Flowers
Robert Arthur Aycock, Jr.
of Lake Jackson, TX
June 14, 1938 - November 22, 2022
---
• Funeral services for Robert Arthur Aycock, Jr., 84, of Lake Jackson will be Thursday, December 1, 2022 at 2:00 PM at Lakewood Funeral Home in Lake Jackson. Visitation will begin at 1:00 PM. Burial will be December 3, 12:00 PM at Hawley Cemetery near Blessing, Texas.
• Robert (Arthur) passed away November 22 due to a hospital visit November 16 which led to a stroke and coma. We brought him home on November 18 where he spent his remaining days surrounded by his loving and devoted family.
• Arthur was born in Port Arthur, Texas on June 14, 1938 to Robert Arthur Aycock, Sr. And Mary Virginia (Abel) Aycock.
• He was preceded in death by his parents.
• He is survived by his devoted wife of 62 years, Jorene (Rhodes) Aycock, and by 2 children, son, Robert Rhodes Aycock (and wife Stacey) and daughter Laura Gail Aycock.
• He is also survived by four Grandchildren, Kailey Aycock Brown (and husband Cody Brown). Robert Rhodes Aycock, Jr., Lauren Aycock, and Amanda Ayers (and husband Quinton Ayers), also a sister, Ginger Tumlinson and her children Dawn and Pat. Extended close family are Sister-In-Law Genevieve, her husband Dickie Adams and their son Mark Adams
• He lived in many places while growing up, graduating from Pattie Welder High School in Victoria. He then attended Lamar State College of Technology where he earned a B.S. Degree in Business Administration (January 27, 1961).
• He spent summers visiting family near Freeport where he met his wife, Jorene. They were married July 29, 1961. After 2 years in Houston where Jorene completed her college years, they moved to Lake Jackson where he went to work for Dow Chemical.
• Arthur worked for Dow from 1963 until retiring in 1996. He worked in several departments at Dow throughout the years, mostly in Computer Services and Data Processing.
• He was a devoted family man, involved in all of the children's activities throughout their school years, and enjoyed many family vacations in the mountains.
• Both of his children and all his grandchildren and their spouses graduated from Texas A&M University which kept him busy and very proud
• After retirement he spent his time helping on the Rhodes Family Ranch. His greatest joy was being with his children, grandchildren, and his wife. He was looking forward to the birth of his first Great Grandson. He was a vital part of the whole family and will be forever missed, and remembered with love.
• Pallbearers will be; Robert Rhodes Aycock, Jr., Cody Brown, W.F. Gonzales, Buddy Gonzales, Dickie Adams and Scott Jackson.
• In lieu of flowers, donations can be made to:

Brazoria County Cattlemen's Association Scholarship Fund
P.O. Box 818
Angleton, TX 77516
•








2 Condolence(s)

Linda Bland Watson
Bay City, TX
Sunday, November 27, 2022
Jorene, we are out of town and Russell just informed me about Arthur. I'm so sorry I won't be able to attend the service. Just know I'm sending love, hugs, and prayers. Love to you all. Linda

Ernest Hernandez
Richwood, TX
Saturday, November 26, 2022
To The Aycock Family and Friends -
Please accept my heartfelt condolences on the loss of Bob, may he rest in peace with Our Lord Jesus at his side. I was fortunate to have worked with Bob during my career at Dow Texas Operations Information Technology department. He was a great colleague and I thoroughly enjoyed working with him.