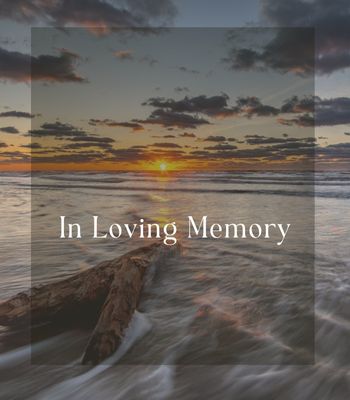 Visitation
Lakewood Funeral Chapel
98 N. Dixie Dr.
Lake Jackson, TX 77566
Wednesday, March 1, 2023
5:00pm - 8:00pm
Map & Directions


Send Flowers
Funeral
Lakewood Funeral Chapel
98 N. Dixie Drive
Lake Jackson, TX 77566
Thursday, March 2, 2023
10:30am
Map & Directions


Send Flowers
Lucille Melva Barton
of Freeport, TX
July 11, 1935 - February 22, 2023
---
Lucille "Grandma" Schwenke Barton, 87, of Jones Creek passed peacefully at home surrounded by her loving family on February 22, 2023. Born to Paul and Lydia Schwenke in Schulenburg, TX. She married the love of her life, Lester Ray Barton, and relocated to Freeport, TX. Lucille is survived by her children & spouses; Colleen Barton Roberts & John Roberts, Sheila Barton Regene & Justin Williams, Craig & Laurie Barton. Known as GRANDMA to everyone, she leaves behind grandchildren & spouses, Shawn & Emily Scott, Aaron & Whitney Barton, Leslie & Koby Gerberman, Scott & Megan Evans & Kristen & Bobby Kilgore. She has 13 great grandchildren she adored and loved dearly.

Grandma loved to spend time with family, work with her plants, watch game shows and was an avid reader. She was a brilliant, bright and vibrant woman full of love.

She is preceded in death by her parents, 4 siblings, daughter Carmen Lynn Barton and husband, Lester Barton.

Pall bearers will be Shawn Scott, Philip Hood, Justin Williams, Jason Hayes, Dylan Johnson and Paul Musick-Eller.
Honorary pall bearers will be Craig Barton, Bobby Kilgore and Ethan Christian.

Services to be held at Lakewood Funeral Home
Visitation is March 1, 2023 from 5pm to 8pm.
Her service is March 2, 2023 at 10:30am


4 Condolence(s)

Emily Scott
Freeport, TX
Monday, February 27, 2023
Words can't even describe how much we miss you. We love you so much Gma!

Janet Riddle
ALVIN, TX
Sunday, February 26, 2023
Rest in peace Mrs. Barton. You were a fixture in my childhood years on Hagerman Road. Thanks for many good memories.

Jon and Connie Schwartz-Donley
Ponchatoula, LA
Saturday, February 25, 2023
Please accept our deepest condolences on the loss of Aunt Lucille. May God bring strength and comfort at this time of great sorrow.

Vanessa Bailey
Farmington, NM
Friday, February 24, 2023
Cousins and families,
Aunt Lucille will be missed by all, It had been a long time since I had the pleasure of seeing her. Just know that she is celebrating in Heaven with Grandma and Grandpa and all her siblings and no long in pain or suffering. Love you all!!

Vanessa