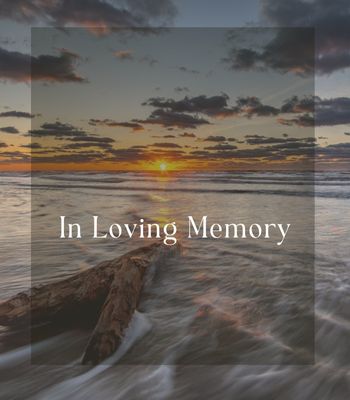 Visitation
First Baptist of Clute
101 E. Brazosport Dr.
Clute, TX 77531
Saturday, March 18, 2023
10:00am-11:00am
Map & Directions


Send Flowers
Funeral Service
First Baptist of Clute
101 E. Brazosport Dr.
Clute, TX 77531
Saturday, March 18, 2023
11:00am
Map & Directions


Send Flowers
Roderick Harland Reed

April 30, 1939 - March 16, 2023
---
Roderick Harland Reed, 83, of Lake Jackson, Texas passed away peacefully in sleep surrounded by family on March 16, 2023.

Funeral services will be held at 11:00 AM on Saturday March 18, 2023 at First Baptist Church of Clute Texas, 101 E Brazoswood Dr, Clute, TX 77531 with Pastor Josh McGee officiating. The family will receive friends prior to the service starting at 10:00 AM.

Roderick (Rod) was born on April 30, 1939 in Sault Ste. Marie, Michigan to Harland and Lucille (Dean) Reed. He graduated from Central Highschool in Flint, Michigan in 1958 and from the University of Michigan in 1962 where he also attended Officer Training School. Afterward, Roderick entered the United States Airforce and was Honorably Discharged with the rank of 1st lieutenant O-2. Following his service in the Airforce, Roderick worked for the Grand Trunk-Canadian National Railroad for 31 years. On May 1, 1970 he married the love of his life, Willodean Emily Marie (Stewart) and was happily married for 52 years.

Rod is survived by his wife Willodean, sons Paul and Aaron, daughter's-in-law Grace and Teresa, grandchildren: Riley, Jake, Tyler, Mathew, Ella, Alexandra, and Micah. Rod was a loving husband, father, grandfather, and friend to everyone who knew him. He loved to read and could always be found with a book in his hands, especially his bible, until his eye sight failed him. He also enjoyed playing sports in his younger days, especially football and was a lifelong Michigan Wolverine fan. Rod was fond of animals and would often speak of his childhood dog skipper and loved to be with his grand-dog biscuit.

Through the faithful witness of his wife, Roderick committed his life to his Lord and Savior, Jesus Christ in 1971. He served as an Elder of the Dexter Street Plymouth Brethren Church for over 20 years, and faithfully served the Lord to the best of his ability for the remainder of his life. Even in death he honored his Lord, passing on 3/16 (John 3:16). His humble spirit and soft-spoken wisdom were cherished by his family and close friends. Always a man of great faith he was overjoyed to see the salvation of both his sons and all 7 of his grandchildren. And it is with this great hope that we have in our Lord and Savior, Jesus Christ that we will all be reunited with him in heaven again someday.

1 Condolence(s)

Donna and Mark Cox
Greencastle, IN
Friday, March 17, 2023
Please accept our deepest condolences in the loss of your dear husband, father and grandfather! We're so sorry! Praying God's comfort and grace to surround you in the days ahead! With our love, Donna and Mark