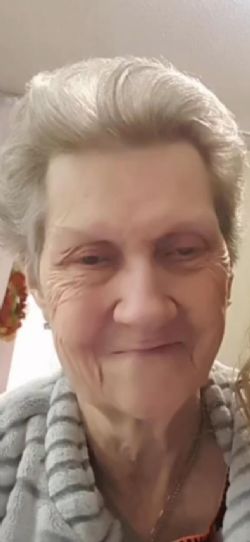 Visitation
Lakewood Funeral Chapel
98 N. Dixie Dr.
Lake Jackson, TX 77566
Saturday, May 6, 2023
1:00pm -2:00pm
Map & Directions


Send Flowers
Funeral Service
Lakewood Funeral Chapel
98 N. Dixie Drive
Lake Jackson, TX 77566
Saturday, May 6, 2023
2:00pm
Map & Directions


Send Flowers
Dana Gene Harper
of Clute, TX
February 11, 1936 - May 3, 2023
---
Dana Gene Harper, 87, of Clute, Texas, passed away Wednesday, May 3, 2023. Dana was born February 11, 1936 to Roy and Dorothy Plunkett in Wharton, Texas. She was a graduate of Brazosport High School. She then met and married the love of her life, Kenneth Earl Harper. They were married 61 years and called Clute, Texas their home. They loved taking vacations to Colorado and Wyoming and enjoyed taking nieces, nephews, and grandchildren to share the experience.

Dana is survived by her daughter Debra Jones (Randy) and son Jimmy Harper (Rebecca), her grandchildren Jennifer Gallion, Jesse Harper, Jeremy Harper, Mandy Mullins, and Rachel Harper. She is also survived by numerous great grandchildren, nieces and nephews, and many others she called family, not by blood but by love.

Preceding her in death were her husband Kenneth Harper, her parents Roy and Dorothy Plunkett, her siblings Mary Dunnahoe, Marla Plunkett, and Buddy Plunkett, her son Ronnie Harper and her grandson Trenton Jones.

Funeral Services will be held on Saturday, May 6, 2023, at 2:00pm, Lakewood Funeral Chapel. Family will receive friends between 1:00pm and 2:00pm Saturday before the service.

Online condolences can be made at lakewoodfuneralchapel.com.