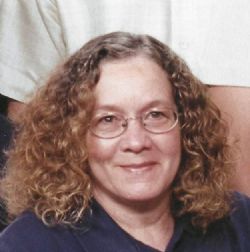 Memorial Service
Lakewood Funeral Chapel
98 N. Dixie Drive
Lake Jackson, TX 77566
Friday, August 4, 2023
3:00pm
Map & Directions


Send Flowers
Teresa Jo Stevens
of Lake Jackson, TX
November 21, 1950 - July 24, 2023
---
Teresa Jo Stevens, 72, of Lake Jackson, Texas, passed away on July 24, 2023. She was born on November 21, 1950, in Cleburne, Texas. Teresa was a beloved mother, grandmother, sister, aunt, and friend.

Teresa loved her children very much and was always there for them. She especially adored her grandchildren and would do anything for them. Whenever they spent time at her home, she would organize fun games and activities, sometimes even taking a dip in the pool. Her love for her family was evident in everything she did.
In her career, Teresa worked as a lab technician for Dow Chemical Company. After leaving Dow, she pursued her passion for healthcare and became a licensed Medical Assistant. Additionally, she found fulfillment as a substitute teacher for BISD.

Outside of her professional life, Teresa enjoyed spending time with her family. She had a fondness for watching Elvis movies. With "Blue Hawaii" being her favorite. She cherished early morning walks on the jetty, finding solace in the beauty of nature.

Teresa is survived by her brothers and sisters, Keith, Tonya (Husband Doug), Tim (Wife Geri), Tamie, and Billy (Wife Carrie). She is also survived by her son, Scott Stevens, her daughter, Amy Shaughnessy, and her spouse, Tim Shaughnessy. Teresa's grandchildren, Christian Stevens ( Wife Briann) and Skyler Stevens, Amber, Jade, Ruby, and Nathan Shaughnessy, and her great-grandchildren, Aiden Stevens, Melody Shaughnessy, and many nieces and nephews will forever hold her memory in their hearts.

She was preceded in death by her parents, Bill and Ovella Sepert, and her daughter-in-law, Brook.

A Memorial Service to honor Teresa will be held 3:00pm Friday, August 4, 2023 at Lakewood Funeral Chapel, 98 N. Dixie Drive Lake Jackson, TX 77566.

8 Condolence(s)

The Boughtons
Cheyenne, WY
Thursday, August 3, 2023
Sending all our love❤️.

Bob Wilson
Itasca, TX
Wednesday, August 2, 2023
Praying for the family. Sorry for your losss

Amy Shaughnessy
Lake Jackson, TX
Wednesday, August 2, 2023
She was the best Mom anyone could ask for. She did everything for us. Mom never let me down and loved me no matter what I did. She loved her grandchildren more than anything. My life will not be the same without her. I Love you so much Momma!

Peggy Willis
Hillsboro, TX
Saturday, July 29, 2023
I'm so sorry for your loss. Prayers for all of the family 🙏🏻🙏🏻♥️♥️.

Paula Bettis
Whitney, TX
Thursday, July 27, 2023
She was a childhood friend like family and we had a lot of memories growing up. The giggles we used to get over the silliest things
This family means so much to mine. Many prayers for all and sweet lady rest in peace we will meet again.
Our most precious gift God gave us besides life is ability to remember all great things thru out. ❤️🙏

Kathleen Wells
Arlington, TX
Thursday, July 27, 2023
My deepest condolences. My prayers and though are with the family

Deborah k Lewis
Aquilla, TX
Thursday, July 27, 2023
My thoughts and prayers are with you guys in this time of sorrow. Teresa was my ex sister n law but we still stay in touch with each other. So sorry for your loss it's hard to lose a sibling 😞

Billy Sepert
Maypearl, TX
Thursday, July 27, 2023
Teresa was a great sister whom I miss already.