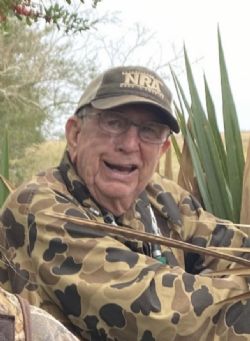 Visitation
Lakewood Funeral Chapel
98 N. Dixie Dr.
Lake Jackson, TX 77566
Monday, August 14, 2023
4:00pm - 6:00pm
Map & Directions


Send Flowers
Funeral Service
Lakewood Funeral Chapel
98 N. Dixie Drive
Lake Jackson, TX 77566
Tuesday, August 15, 2023
3:00pm
Map & Directions


Send Flowers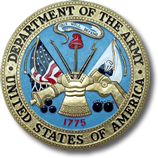 James "Jimmy" Lee Evans

of Clute, TX
August 28, 1939 - August 9, 2023
---
On Wednesday, August 9, 2023, James ''Jimmy'' Evans a resident of Clute, Texas went to be with the Lord at the age of 83.

He was born August 28, 1939 in Pauls Valley, Oklahoma to James A and Alene Evans. His parents moved to Clute where Jimmy started grade school and later graduated from Brazosport High School in 1957. After graduation he enlisted in the United States Army. While stationed in Germany, Jimmy met the love of his life, Helene (Lene). They returned to Clute, Texas and were married on May 10, 1961 and then were blessed with their son, Kurt James Evans in 1962.

Jimmy was a family man and was dedicated to making sure his family had a wonderful life. Known for his strong work ethic, Jimmy became well known and respected in Brazoria County.

Jimmy worked for Dow Chemical and at Bridge Harbor as the Harbor Master. In his spare time, Jimmy ran crab traps and sold bait to local fishermen. In the soon future Jimmy went to a close friend with the idea of starting a bait camp and in the summer of 1967, Beach Bait and Tackle was opened. Beach Bait and Tackle closed in early 2000s, but Jimmy continued to sell seafood wholesale to many fine dining restaurants in the greater Houston and local area.

Jimmy held a very special place in his heart for giving back to his community. Jimmy was instrumental in founding Ducks Unlimited Chapter of Brazoria County as well as the 100 Club of Brazoria County.

Jimmy had a passion for the outdoors. He looked forward to his annual elk and mule deer hunts in Colorado. If he wasn't in the mountains, you could find him in the Brazoria Country marsh shooting ducks with friends and family. Anyone that had the opportunity to meet Jimmy knew he was one of a kind. He never met a stranger and left a lasting impression on everyone he met.

Jimmy is survived by his wife of 62 years, Lene. Son Kurt Evans and wife Julie. Sister Mary Allred and husband Dene. Grandchildren Jamie Evans, Jennifer Monical and husband Austen. Niece Melanie Kirk and husband Ed. Nephew Matt Allred. Along with an abundance of family and friends.

He is proceeded in death by his parents James A. and Alene Evans, sister Anita Weisinger, nephew Mark Allred.

Pallbearers will be: Jesse Cerda, Agustin Martinez, Eugenio Carrillo, Rory Neal, Russell Smith, Mike Dibler, Will Black, and Evan Monical.

Honorary Pallbearers will be: Bubba Rape, Gene Pell, Bill Hippel, Marvin Graham, Jason Roberts, Danny Trace, Eric Rohn, and Jose ¬Arevalo.

Visitation will be held on Monday, August 14 from 4 to 6pm at Lakewood Funeral Home in Clute, Texas.
Funeral services will be held the following day Tuesday, August 15 at 3pm at Lakewood Funeral Home with Father Leo Wleczyk officiating and graveside services to follow.
In lieu of flowers, please make memorial donations to the 100 Club of Brazoria County. 100 Club of Brazoria County, PO Box 1596 Lake Jackson, Tx 77566, 979-236-8748.

The family would like to thank the IPH Hospice Team, Andrea Wallace, and Teri Wilson for their love, support and care during this difficult time.


4 Condolence(s)

John Davila
Sweeny, TX
Tuesday, August 15, 2023
Kurt,
I am so sorry to hear of your father's passing.
You are in my prayers during this difficult time.

Love, your Clute friend,
John Davila and wife, Phyllis

Roseanna Narvaez
Spring, TX
Tuesday, August 15, 2023
Jimmy was an amazing man ❤️ we had a common interest of. Servicing the Goode Co. Restaurants. In our daily travels we would run in to each other as we both were working. I'll miss his beautiful smile; and those famous words. Hey gal how's it going! As he gave me more of a slap on the shoulder.

My condolences are extended to his beautiful wife.
He always made it a point, come say hi. If she wasn't crocheting a reading the paper. Things she did to keep her busy. The funny thing, you better get out of his way as whipped that trailer through the parking lot.

May you rest in peace.
Your friend Roseanna ''produce lady'' .

Eddie Forbes
Angleton, TX
Sunday, August 13, 2023
Deepest sympathy to Lene and family on your loss. Haven't seen Jimmy since closing of BB&T but always felt treated well and as a friend when interacting with him and Lene.

Suzanne, Rusty, Victor, & Hammett Green
Bay City, TX
Thursday, August 10, 2023
We are saddened by Jimmy's passing. - Our family sends condolences.
He was a kind and generous man. Love to your family.