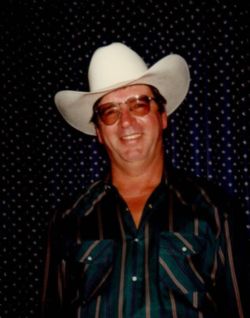 Visitation
Lakewood Funeral Chapel
98 N. Dixie Dr.
Lake Jackson, TX 77566
Friday, September 1, 2023
2:00pm - 4:00pm
Map & Directions


Send Flowers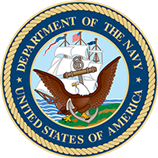 Glyn Alan Lacina

of Brazoria, TX
July 23, 1951 - August 24, 2023
---
Glyn Alan Lacina was born in West Columbia, Texas to Louis Lacina Sr. and Jewell Kilsby Lacina on July 23,1951. He Passed away at the V.A. Hospital in Houston, Texas on August 24, 2023, at the age of 72 from a long, courageous fight against lung cancer and diabetes.
Glyn grew up in the West Columbia area and enlisted in the Navy, serving on the U.S.S Courtney from 1970 to 1972.
After the Navy, Glyn worked many years as a water well driller for Lane Texas where he traveled to many states throughout the U.S. He retired from Lane Texas and had many coworkers he kept in contact with over the years.
Glyn's favorite things to do were hunting, fishing, BBQing and spending time with his grandchildren and his beloved dog Tinker. At any given time, he would be in a boat on the river, at a deer lease or having many family members and friends over to eat for a great meal.
Glyn is survived by his three daughters, Misty Lacina Harris and son in law Spencer, of Lake Jackson, Texas. Heather Lacina of Brazoria, Texas. Holly Romero of Iowa Colony, Texas and Son in law Mark Romero of Lake Jackson, Texas.
Three Grandsons, Caden Romero (Vanessa) of West Columbia, Texas. Caleb Romero of Sweeny, Texas and Sammy Romero of Utah. Two Granddaughters, Tori Harris Adams (Cobie) of Lake Jackson, Texas and Meagan Romero of Baytown, Texas. 4 great grandchildren, Kali Romero, Kasen Romero, Kaia Adams and Jayce Neubauer. Brother, Louis Lacina Jr. of West Columbia, Texas. Nieces, Lauri Bosarge ( Bubba ) of Sweeny, Texas, Page Krebs of Lake Jackson, Texas and nephew Charles Wayne Lacina (Mandy) of Lake Jackson, Texas. Along with many great nieces and nephews, Great, great nieces and nephews, cousins and lifelong friends.
Glyn is preceded in death by his parents. Wife Amy Lacina, Sister Sheila Lacina Price, Infant sister Alberta Lacina. Nephew, Randall Berry, Nephew, Shane McCain, Neice, Kim Reynolds. Sister n law Glenda Lacina. Brother-in-Law Wayne Price.
The family would like to thank the staff at the VA hospital in Houston for the care they gave to our dad, grandpa, brother, uncle and cousin.




4 Condolence(s)

Onnie Bohr
Del Valle, TX
Thursday, September 7, 2023
Glyn was a great family friend, I believe I've known my entire life. A proud dad and papa talking about the kids and grandkids. Our deepest condolences to his family. May you rest in eternal peace my friend.

ROSIE McElveen Avera & Omah McElveen
West Columbia, TX
Thursday, August 31, 2023
Love and prayers to the Lacina family

Brenda Wilke
Bay City, TX
Thursday, August 31, 2023
All my love to the Lacina family

Charles and Dorothy Dailey
Mullin, TX
Tuesday, August 29, 2023
Prayers for the family.He was a wonderful person.