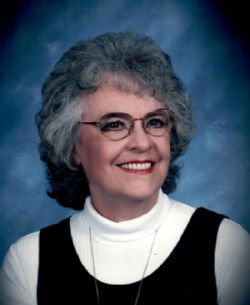 Visitation
Lakewood Funeral Chapel
98 N. Dixie Dr.
Lake Jackson, TX 77566
Thursday, September 28, 2023
6:00pm - 8:00pm
Map & Directions


Send Flowers
Mass
St. Michael's Catholic Church
100 Oak Drive South
Lake Jackson, TX 77566
Friday, September 29, 2023
11:00am
Map & Directions


Send Flowers
Shirley Ann Gillman
of Lake Jackson, TX
September 9, 1937 - September 22, 2023
---
Shirley went to be with our Lord in heaven on September 22, 2023, to join her loving husband Donald William and their son Michael Arthur Gillman. Shirley was born in Bay City, Michigan on September 9, 1937.
She is survived by her three children and their families: Sandra Gillman of Cleburne, Texas; Bonnie Gillman Lain and Donald Lain, and children Any Gillstrap of Waco, Texas; Cody Lain and Melinda Lain of Cleburne, Texas; Kristen Lain and fiancé Patrick Mitchell of Cleburne, Texas; Patrick Gillman and Susan Gillman and children Michael Malish and Rachel Malish of Austin, Texas; Matthew Malish an Jessica Malish of Alvin, Texas.
Also, sister Judy Kay Kropp and her husband Randy Kropp of Saginaw, Michigan with their two children Joel and Tessa as well as many other cousins, aunts and uncles.
She was preceded in death by her father Arthur Reminder and mother Rose Kartes Reminder, Mary June Reminder and Helen Flaugher.
Shirley was a loving, and giving person, she loved her church and was very devoted in her faith, loved traveling, going on cruises, and going to Coushatta Louisianna with her family and friends.
Donald and Shirley were Founders of the Brazosport Hospital Prescription Assistance Program in November 2002 and she continued the program after his passing in 2005 - Both Donald and Shirley received Unsung Hero Award for 2005 for their community service in the area. Shirley served by Donald's side for their love, devotion and dedication to the Shiners Hospital from 1978 - 2005.
I hope that you all remember Shirley for her personality, antics, tenacity and her love of life.
Viewing will be held at Lakewood Funeral Home on Thursday, September 28, 2023 from 5-6pm for family and 6-8pm for friends. Funeral services will be conducted at 11am on Friday, September 29, 2023, at St. Michael's Catholic Church, with a lunch immediately following the church services in the Parish Hall.
Pallbearers will be Patrick Gillman, Cody Lain, Michael Malish and Matthew Malish.
In lieu of flowers, contributions in Shirley Gillman's honor may be made to: the Shrine Burn Center and the St. Michael's Parish.
Arrangements by Lakewood Funeral Chapel, Lake Jackson, Texas. (979)297-6464.



2 Condolence(s)

Marla Maus
Glennie, MI
Thursday, September 28, 2023
Bonnie,Sandy andPatrick, Please accept my very deepest sympathy with the passing of your Mom. It is hard to express in words the loss. I will pray and ask that your pain be lessened. I will always remember Aunt Shirley usually wearing a smile,..
I love you all
Marla

William (Billy) Kemp
Brazoria, TX
Thursday, September 28, 2023
Pat, my heart goes out to you in this time of loss. My prayers are with you and your family.