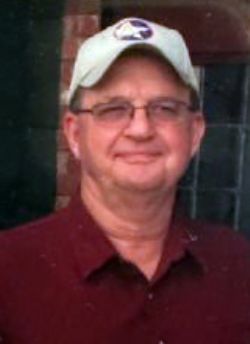 Memorial Service
Lakewood Funeral Chapel
98 N. Dixie Drive
Lake Jackson, TX 77566
Monday, November 13, 2023
2:00pm
Map & Directions


Send Flowers
Houston National Cemetery
Houston, TX


Send Flowers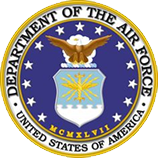 Richard Frederick Reichenbach

of Clute, TX
June 20, 1943 - November 2, 2023
---
Richard F. (Dick) Reichenbach, 80 of Clute passed away on Wednesday, November 2, 2023. He was born June 20, 1943 in Houston, to Gerald (Jerry) and Madalyne Reichenbach. Dick is survived by his wife, Joyce of Lake Jackson, son Brian Reichenbach of Houston, daughter Karen Deutschlander (John) of Bandera and sister Susie (Stanley) Tyler of Lake Jackson. He leaves 5 grandchildren, Stephen Reichenbach of Midwest City, Ok. Dylan, Ryan and Amy Deutschlander of Bandera and Colton Mahon (Jada) of Hampshire, Tx. He also leaves 5 great grandchildren who will miss him dearly.

Final arrangements are by the Turner Family and online condolences may be made to the family at www.lakewoodfuneralchapel.com

Dick was a member of Velasco Masonic Lodge #757 and former member of Lake Jackson Masonic Lodge #1317. He was employed at Dow for approximately 30 years. He enjoyed traveling and was able to spend his last birthday in Arkansas at the Crater of the Diamonds with his family. He liked to build things and at one time built an airplane in his living room.

He served in the United States Air Force in Japan. Dick will be cremated and his ashes buried at Houston National Cemetery on Monday November 20, 2023 at 1:30 pm.

Dick was preceded in death by his parents, daughter Laura Reichenbach and sister, Dianne Coday.



10 Condolence(s)

Julie Fischer
Lake Jackson, TX
Sunday, November 12, 2023
May you live on in the hearts of those that loved you most of all and our memory of you never fade. I pray for your family as they have to walk through their journey of grief and to arrive at their new normal without you! I pray God's blessings on your family as they carryon your legacy and remain steadfast in their journey. Love the your favorite, Joyce, she's always been a sweetheart! May her grace and beauty continue as she lives her life until you two meet again.

Sean Speed
Wellborn, TX
Thursday, November 9, 2023
He was one-of-a-kind and the only person I've ever known to build and airplane, let alone inside the house! He was always kind to me and had to be pretty patient with the challenges we neighbor kids brought along. He was a good man.

Rene Lara
Lake Jackson, TX
Thursday, November 9, 2023
It was an honor to know such a great man. He always treated me like he treated his own kids, and even taught me how to play pool. My prayers and condolences go out to the entire family.

JoAnn and Al Mayo
angleton, TX
Thursday, November 9, 2023
Love you Joyce and we are saddened to hear of Dick's passing. You will be in our thoughts and prayers.

Chris Hutchison
Lake Jackson, TX
Thursday, November 9, 2023
Love to Joyce, Brian, Karen, and all the rest of the family.

Neal Conover
San Antonio, TX
Thursday, November 9, 2023

matt cone
Brazoria, TX
Wednesday, November 8, 2023
My deepest condolences & prayers. Dick was instrumental in my journey to becoming a brother

Suzanne Stofer
HOT SPRINGS VILLAGE, AR
Wednesday, November 8, 2023
Joyce, I am so sorry to learn of Dick's passing. May the good Lord hold you in His loving arms and guide you in the days to come.

Elias and Aurora Garza
Richwood, TX
Tuesday, November 7, 2023
I just wanted you to know that we are thinking of you and your family during this difficult time. Our deepest condolences. Prayers for your family.

Pat Gaines
Comfort, TX
Tuesday, November 7, 2023
Dick was a good long time friend, he will be missed. Prayers for his family