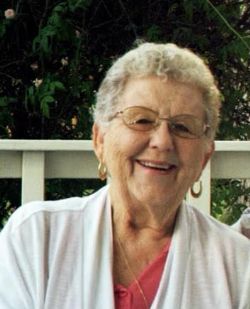 Visitation
First Baptist Church of Lake Jackson
401 Yaupon st
Lake Jackson, TX 77566
Monday, November 13, 2023
10:00am-11:00am
Map & Directions


Send Flowers
Funeral
First Baptist Church of Lake Jackson
401 Yaupon St.
Lake Jackson, TX 77566
Monday, November 13, 2023
11:00am
Map & Directions


Send Flowers
Nata Lea Eastman
of Clute, TX
December 13, 1939 - November 8, 2023
---
NataLea Hood Eastman, 83 of Clute, Texas, went to meet her Lord and Savior on Wednesday, November 8, 2023. She was born on December 13, 1939 to Thomas and Mildred Hood of Lake Jackson, Texas.


She is survived by her daughter, Dana (Tommy), three grandchildren, Caleb Angel, Ethan Angel (Destiny), and Gabriela Angel. NataLea is also survived by one great-grandchild, Alaia.


She is preceded in death by her parents, Thomas and Mildred, and her loving husband of 58 years, Phil Eastman.



Known for her kind heart, helpful spirit, passion for volunteerism in her church, and her selfless love for her family, NataLea leaves behind a strong example of what it means to serve others. As a graduate of Brazosport High School (class of '58), she studied nursing in San Antonio where she met the love of her life, Phil Eastman. She followed her dream and served as a registered nurse at the Angleton / Danbury Hospital for many years. She closed out her fifty year career at the UTMB Angleton Women's Clinic doing what she did best, serving those in need.


As a longtime member of the First Baptist Church of Lake Jackson, Texas, NataLea spent countless hours volunteering by providing and serving food for funeral receptions as well as working in the church library.


Aside from her nursing career, one of NataLea's favorite activities as a grandmother was attending and watching sporting events in which all three of her beloved grandchildren participated. As adults, she reveled in watching them achieve their dreams.


The Angel family would like to thank all those who have extended their thoughts and prayers to their family and to those who will continue to keep NataLea's spirit alive through their beautiful memories.


Final arrangements are being made by the Turner family at Lakewood Funeral Chapel

Services will be held at the First Baptist Church of Lake Jackson, with minister Brad Dawson officiating.

Visitation will be from 10 -11 am on Monday, November 13th.

A funeral service will follow at 11 am.

2 Condolence(s)

Kathie L Jones
Georgetown, TX
Tuesday, November 14, 2023
I knew Natalea for many years and served with her and Phil in the Sunday School ministry and other areas. Her wit and humor and love for family and friends were always present. I'm so glad I knew her and was able to call her my friend. I know she's reunited with her loving husband, who welcomed her into Heaven along with her Father and Savior. Praying for Dana and her family.

Thomas Allen
Lake Jackson, TX
Friday, November 10, 2023
Dear Dana and Family, I was so sorry to read about NataLea's passing. She was a lovely Lady. I was pleased to see you have 3 children of your own as well as a great-grandchild. Sincerely, T.E.Allen M.D.