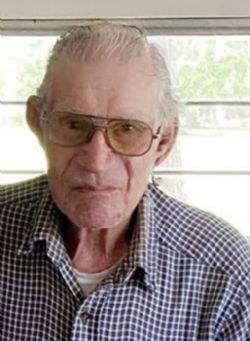 Visitation
Lakewood Funeral Chapel
98 N. Dixie Dr.
Lake Jackson, TX 77566
Friday, November 17, 2023
10:30am - 11:00am
Map & Directions


Send Flowers
Funeral Service
Lakewood Funeral Chapel
98 N. Dixie Dr
Lake Jackson, TX 77566
Friday, November 17, 2023
11:00am
Map & Directions


Send Flowers
Joseph Virgil Mallory

of Freeport, TX
February 16, 1929 - November 11, 2023
---
Joseph Virgil Mallory, 94 of Jones Creek, TX peacefully passed away on Saturday, November 11, 2023. Joe was born February 16, 1929 in Freeport, TX to the late Ralph William and
Lucille Mallory.

Joe was a lifetime resident of Brazoria County. He graduated from Brazosport High School. After graduation, he joined the U.S. Army, prior to serving his country he pursued a career in law enforcement. Joe was formerly a police officer for Freeport Police Dept., and Brazoria County Sheriff Dept. In 1955, Joe married his wife Betty J. Andrews. Joe and Betty opened Mallory's Drive Inn. In the mid 80's Joe continued to fulfill his dreams with the career of cattle ranching and farming. He did this up until just a couple of years ago when it was no longer physically possible.

Joe is preceded in death by his parents Ralph William and Lucille Mallory, wife Betty J. Mallory, brother Felix Mallory and nephew Glenn Mallory.

Joe is survived by his son Steve Mallory and wife Patricia of Hallettsville, TX, daughters Donna Mallory of Jones Creek, TX., and Brenda Trahan and husband Chico of Jones Creek, TX., nephew Roger Mallory and wife Linda of Stephenville, TX. Grandchildren include,
Crystal Huggins and husband Justin of Mustang, Ok., Hannah Smith and husband Josh of Shiner, TX, Brad Mallory and wife Tiffani of Angleton, TX., Bradley Lytle of Liberty Hill, TX. Great grandchildren include Reagan, Hunter, and Gage Huggins, Mallory Johnson, Andrew and Reese Smith, Jacob, Makenzie, and Sadie Mallory, and Coleton Lytle.
Special family friend Helen Antonelli.

Funeral Services will be held at the Lakewood Funeral Chapel in Lake Jackson TX. Visitation @ 10:30, Service @ 11:00 followed by a graveside at Gulf Prairie Cemetery in Jones Creek, TX, Friday, November 17, 2023.

Pall Bearers including Roger Mallory, Steve Mallory, Joseph Trahan, Josh Smith, Brad Mallory, Brad Lytle
Stand by Pall Bearers Hunter Huggins, and Gage Huggins

In lieu of flowers, please donate to your favorite charity.


2 Condolence(s)

Jerry & Sharon Craig
Lake Jackson, TX
Tuesday, November 14, 2023
We are better people to have Joe & Betty
In our lives-God bless Joe for all his kind &
Wonderful Nature & Good Deeds he shared
In life❤️ We send our love & remember all the
GOOD Memories he gave us❤️

Laura Ruddick Abbott
Clearwater Beach, FL
Monday, November 13, 2023
Loving thoughts and prayers for our Cousins's today. So sorry to hear your Dad has passed. Oh what a joyous reunion in the heavens above with those that he has joined. Stay strong and know we Love you guys!

Laura