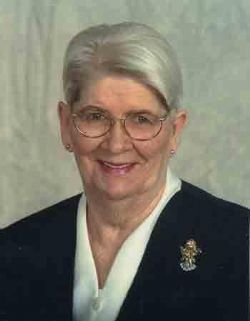 Betty Jane Stickley

Betty Jane Stickley
October 23, 1933 - February 7, 2020
Betty Stickley, 86, of Lake Jackson, Texas, passed away on Friday, February 7, 2020.

A memorial service is set for 10:00 a.m., Saturday, February 8, 2020, at Second Baptist Church in Lake Jackson, Texas, with Gary Thornton officiating.

Betty was born on October 23, 1933, to Ezra and Winnie Young in Mamou, Louisiana. She graduated from Mamou High School in 1952 and moved to the Freeport area in 1953.

She worked at Willenburg Pharmacy in Freeport; and as a front desk clerk at the Freeport Inn; the Holiday Inn; and the Hilton. She also worked in customer service at Sears in Lake Jackson. Betty attended West End Baptist Church in Freeport and was proud to have been a charter member. She was a member of the Second Baptist Church in Lake Jackson in her later years.

She was preceded in death by her parents; her first husband, Delbert T. Adkins; infant grandson, Clayton Wayne Adkins; second husband, Beryl Stickley; and brother, Francis Young.

Betty is survived by her son Terry (Karen) Adkins; son, Alan (Lissa) Adkins; stepson, Jeff Stickley; stepson, Robert (Callie) Stickley; sister, Bonny Barry; brother, Norman (Sandy) Young; sister-in-law, Margaret Young; grandson, Tim (Goran) Adkins; grandson, Bryan (Ashley) Adkins; and step-grandsons, Jonathan and Nathan Stickley. She leaves behind many cousins, nieces, nephews, dear friends, and church family members.

The family requests that in lieu of flowers, donations be made to the Second Baptist Church, 201 Garland Drive, Lake Jackson, Texas, 77566.

The family would also like to thank the loving and caring staffs of IPH Home Health; Elmcroft Senior Living of Lake Jackson; and A * Med Community Hospice.