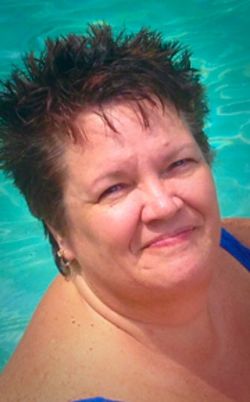 Tina Marie Uber

Tina Marie Uber
February 5, 1965 - February 7, 2020
Funeral services for Tina Maria Uber, age 55, of Deer Park, TX will be held at 2:00 PM on Saturday, February 22, 2020 at Columbia United Methodist Church, located at 315 S. 16th St. West Columbia, TX with Paul Kethley officiating. She passed February 7, 2020 after a valiant fight against multiple sclerosis. She was a MS warrior!

Tina was born February 5, 1965 in Darlington, South Carolina. She graduated from South Houston High School in 1984. After school, she spent many years working for Continental Airlines and made many lifelong friends there. She had a career change and began driving a school bus for Deer Park ISD transportation in 2004. She retired in 2016 after safely delivering a countless number of students to and from school for 12 years. She enjoyed watching her students grow throughout the years.

Tina is preceded in death by her father Willis R. Uber and sister Robin Uber. She is survived by her mother Rita Raney, sister Randi Castaneda (Michael), sister Charlene Weaver (Todd), beloved niece Kristen Castaneda, and cherished nephew Randall Castaneda. In addition, she has left behind a host of dear friends that she valued.