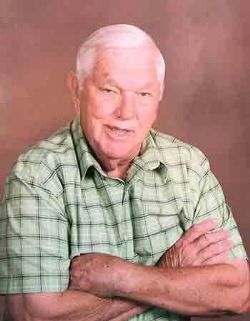 Thomas Andrew Azlin

Thomas Andrew Azlin
August 1, 1941 - February 13, 2020
Thomas (Andy) Azlin, was born on August 1, 1941 in Hontubby, Oklahoma and went to be with his Lord and Savior peacefully at his home on February 13, 2020.

Andy went to school in Heavener, Oklahoma and married Carol May in 1960. Andy, Carol and son, Tim, moved to Clute in 1965. God blessed Andy and Carol once again in 1969 with the birth of their daughter, Lisa.

Andy worked as a pipeline welder for 40+ years. He was a member of Clute First Baptist Church since 1965, a Deacon, and a member of the Clute Masonic Lodge. Andy loved his family dearly and would do anything to help anyone, with never asking anything in return.

He was devoted to his family. His children and four granddaughters kept him busy and gave him much enjoyment. All four granddaughters were softball pitchers, this gave him many years of softball games to watch.

He was preceded in death by his parents, Charley and Ruth Azlin; and brother, Charles Azlin.

He leaves behind wife, Carol Azlin; two children, Tim and wife Carol Sue of Clute, Lisa Koenig and husband Mike of Harper; four granddaughters, Emily Radford, Sarah Azlin, Shelby Stevenson, and Callie Koenig; one great granddaughter on the way; nieces, Tammy DeLeon, Alicia VanDerVeer, Becky Durst, Melynda Spoor; one nephew, Dennis Azlin; one brother, J.C. Azlin.

Service to be held at Clute First Baptist Church on Monday, February 17, 2020.

Visitation is at 10:00 a.m. with the Services following at 11:00. Burial to follow at Brazoria Cemetery.