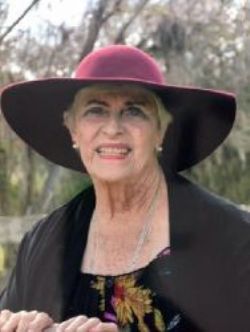 Jaqueline Estelle Warren

Jaqueline Estelle Warren
March 7, 1935 - May 6, 2020
Jaqueline (Jackie) Estelle Warren, 85 (March 7, 1935), passed away on May 6, 2020 at rest in Lake Jackson, Texas. She was born in Jacksonville, Florida to Jack and Estelle Faulkner (deceased).
The family moved to Angleton, Texas when Jackie was in High School. She soon met Bobby Lewis Warren (deceased) and they quickly fell in love and were married shortly after high school.

She is survived by her son, Robert Reginald (Reggie) Warren, and wife, LaJean, of Brenham, Texas; son, Joey Brian Warren, of Angleton Texas; two grandchildren, Nicholas and Zachary. She is also survived by her younger brother, Johnnie Leo Faulkner and his wife, Janie, of Kyle, Texas; her niece, Christina Doerr and husband, David and their son, Dylan.

Jackie was a long time member of Holy Comforter Episcopal Church in Angleton, Texas. She served as a member of the choir, the Daughters of the King and Lay Reader. She taught Sunday school early on and also was church secretary for a while. Jackie worked many years and retired from Monsanto Chemical. She was very active in the community and had many friends including her special, longtime friend, Jo Mapel. Her hobbies included cooking, fishing and mowing lawns with her John Deere tractor.

Due to current regulations there will be no memorial service at this time.
In lieu of flowers, memorial contributions in Jackie's name can be made to Holy Comforter Episcopal Church in Angleton, Texas.