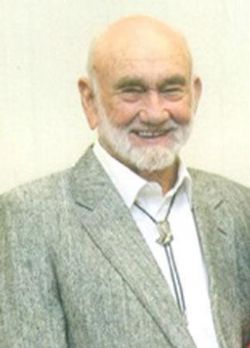 Clayton Harold Trent

Clayton Harold Trent
November 5, 2020 - May 15, 2020
Clayton Harold Trent Sr., 89, of Freeport Texas went to be with our Heavenly Father on May 15, 2020.

He served in the army for several years, worked at Dow Chemical, was owner of Trent Water Works in Freeport. He was also a mason. He was a good son, husband, and father. He will be truly missed and loved.

Clayton is preceded in death by his parents, Joe and Viola Trent; two brothers, Joe Trent Jr. and Shannon Trent.

He is survived by his wife of five years, Mary Roberta Trent; and her four children from a previous marriage. He is also survived by his three children, Clayton Trent Jr., of Roundrock, Texas, Judy Worrell and Pamela Mercer, both of Freeport, Texas; seven grandchildren; four great-grandchildren; several nieces and nephews; two brothers, Pedler (Nancy) and Doug Trent; one sister, June Abby, all of Kerns, Texas.

At this time due to COVID-19 visiting and services will be private.