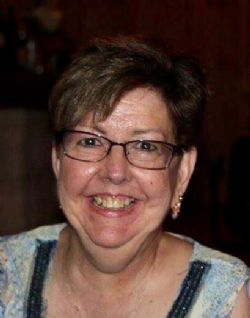 Deanna Deal Corry

Deanna Deal Corry
March 27, 1950 - February 25, 2021
Funeral services for Deanna Deal Corry, age 70 of Lake Jackson, Texas will be held at 11:00 am on Tuesday, March 2, 2021 at Lakewood Funeral Chapel with Randy Wuensche officiating. Interment will be held at Restwood Cemetery.

Deanna and her family were some of the earliest residents of Lake Jackson, coming to work for Dow after her father returned from WWII. Deanna was born on March 27, 1950 in Freeport, Texas.

After her graduation in 1968 from Brazosport High School, she attended Brazosport College and graduated in the first graduation class there. She then went on to attain her BBA at Sam Houston University in Huntsville. She later received her Masters of Accounting at St. Thomas University in Houston.

Deanna married the love of her life, Ralph Corry on August 14, 1993. She first met Ralph at Sam Houston University. They were blessed with almost 28 years of happiness.

In her early years in Lake Jackson, she worked at our family store Matteck's Food Market. After college graduation, she worked as an accountant at Gulf Oil, then Chevron for approximately for 32 years.

Deanna was a perfectionist in all her talents. She loved to crochet and to knit, also she was an avid reader. She crocheted a blanket for everyone in her family, including her great niece Samantha Evans. She had a passion for travel, especially cruising with her family. She enjoyed going to Nascar races with her husband Ralph.

Deanna was quick-witted, enjoyed spending time with her family especially with her nephew and her great nieces.

Deanna is preceded in death by her parents Douglas and Vera Tyler Deal.

Deanna is survived by her husband Ralph Corry, her sister Cheryl Evans, her nephew Joey Evans and his wife Sara Evans and her great nieces Samantha and Avery Evans. Deanna's fur babies Snickers and Levi.