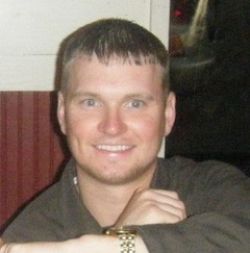 Cory Alan Baird

Cory Alan Baird
July 18, 1983 - February 20, 2021
Cory Alan Baird, 37, of Clute Texas, passed away on February 20th, 2021. Cory was born on July 18th, 1983 to Cy Baird and Hollie Stowe in Freeport, Texas. After graduation, Cory landed a job he loved as a pipefitter.

In 2009, he married Sara Wieczorek. Cory leaves behind his wife Sara and three amazing kids, Evan, Adrianna, and Coby Baird. He loved spending time with his family, laughing, playing, and enjoying life. Cory will always be remembered for his style and fun personality.
Cory was predeceased by his father, Cy Baird; and paternal grandparents, Mary Lou and Archie Baird; maternal grandparents, Elaine Pessara, Wayne Seidler, and Bob Dvorak; cousin, Danny Dvorak.

He is survived by his mother, Hollie Stowe and stepfather, Randy Stowe, of Clute; his brother, Josh Baird and his children, Kayla and Hunter Baird; sister, Scarlett Tandy and her husband, Randall and their children, Devin and Riley Vazquez and Ryleigh Tandy; sister, Amber Quinn and her husband, Josh and their daughter, Madison; his father-in-law and mother-in-law, James and Jan Wieczorek; and brother-in-law and sister-in-law, Aaron and Gira Wieczorek. He was also loved by many aunts, uncles, cousins, and friends who knew him as "Boonie".

Pallbearers will be Bobby Girouard, Ander Von Anderson, Clifton Tarrant, Rolando Cortez, and PJ Lindsey.

The Private Service will be held at Lakewood Funeral Chapel in Lake Jackson, Texas on Monday, March 1st, 2021 with Dan Baugh officiating. Graveside service to follow at Gulf Prairie Cemetery.