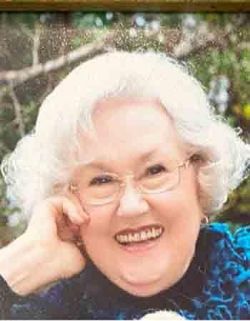 Petricha Kay Gibson

Petricha Kay Gibson
June 21, 1941 - February 24, 2021
Petricha Kay Gibson, 79, of Lake Jackson, born June 21, 1941 in Deport, Texas, went home to be with her Lord and Savior Jesus Christ on Wednesday, February 24, peacefully in her home. Kay was a loving mother, grandmother, and faithful friend to many and spent her life dedicated to her first husband, Lou Booth and children until his death. In 1990 she married Bill Gibson and was dedicated to him and his children as well. She was a graduate of Paris Junior College with an A.S. in 1961, and then Abilene Christian University with a B.S. degree in Home Economics in 1963 and spent the next many years as a homemaker and caring for her family. She later worked as a librarian at A.P. Beutel from 1981-1986.

Kay was a faithful participant and leader in Bible Study Fellowship for over 20 years, and remained active until her death. She loved studying the bible and shared her learned wisdom with others. For the past several years Kay was a volunteer at Habitat for Humanity Re-Store, where she was known as the "linen lady". She was dearly loved and will be greatly missed by many.

Survivors include children, Leah (Chris) Snodgrass, Trevor (Keri) Booth, Anna (Mike) Flake, Leslie (Tom) Poole, Brian Gibson, Steve (Suzanne) Gibson, Kim (Don) Harper, Dawn Fowler, and Debi Homyack; brother, Larry (Brenda) Gibson; grandchildren. Jenna (Nathaniel) McKay, Hannah Butcher, Briana Booth, Colton Booth, Rance Booth, Jacob (Cindy) Akins, Amy (Reece) Anthony, Rachel (Clint) Johnson, Gregory Lammers, Stephen Lammers, Katherine (Kenny) LaCompte, Jessica Poole, Keli Poole, Brandon Gibson, Garren Gibson, Malyssa Gibson, Wade Gibson, Nick Gibson, Pierce Gibson, Landyn Gibson, Daniel (Brooke) Harper, Joshua (Emily) Harper, Grace Harper, John (Bettina) Harper, Joy Harper, Faith Harper, Robert Cole (Taylor) Long and Chantell Ennis.

She was preceded in death by her first husband, Lou Booth; second husband, Bill Gibson; her parents, Herbert and Kathleen Gibson; her brother, Dalton Gibson; and her granddaughter, Elizabeth Poole.

Pallbearers will be Colton Booth, Jacob Atkins, Gregory Lammers, Stephen Lammers, Wade Gibson and Nick Gibson.

Funeral services for Petricha will be held at 10:00 a.m. on Thursday, March 4, 2021 at Friends Community Church, 16124 Hwy 35E, Angleton, Texas with David Davenport officiating. A private family interment will be held at Restwood Memorial Park.

In lieu of flower, please contributions to the Rafiki Foundation (Foreign Missions), P.O. Box 1988, Eustis, Florida, 32727 (www.fafikifoundation.org), Pregnancy Help Center, 327 Garland Drive, Lake Jackson, Texas 77566 or True To Life Ministries, 105 This Way, Lake Jackson, Texas 77566.