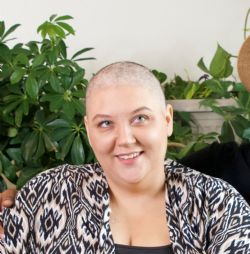 Kelsey Nicole Barr-Plunkett

Kelsey Nicole Barr-Plunkett
November 23, 1993 - February 24, 2021
Kelsey was born in Athens, Texas on November 23, 1993. She grew up in Kemp, Texas before moving to the Brazosport area with her loving parents Mikey and Jennifer Barr in 2010. She graduated from Brazosport High School in 2012. She met her husband and high school sweetheart Elijah Ramirez in 2010. In 2013, her first son Bryson was brought into this world, beginning her journey into motherhood. She went on to bring 3 more lives into this world, Asher, Alaizha, and Noah. Kelsey was a sweet woman, a compassionate mother, and a devoted wife. All of her children carry her spirit forward. Through all the challenges of motherhood, Kelsey worked her way through the ranks in hotels. She had hoped to one day own her own hotel. She will be greatly missed by all of the lives she touched in her short time here on earth.

She is survived by Her husband Elijah Ramirez, hers sons Bryson (8), Asher(6), Noah(1) Daughter, Alaizha(2) and her parents William Micheal Barr (Father) Jennifer Barr (Mother) and Christina Godinez (Biololgical Mother) and Brother Damien Godinez.

Pallbearers will be Elijah Ramirez, Damien Godinez, Tanner Louis, Blake Vaden, Jacob Albair, Jake Mireles, Blayne Grffin, and John David Dahse

Honorary Pallbearers will be Gabriel Salazar, Zachary Villegas, Adolfo Ramirez Jr, and Brittany Dahse.

In lieu of flowers please consider giving donations to Elijah and the kids to assist with bills and funeral expenses.