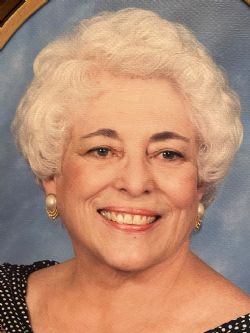 Delores Diane Williams

Delores Diane Williams
May 16, 1937 - March 20, 2021
Delores "Diane" Williams was a teacher, loving mother, grandmother, great-grandmother and lifelong friend to many. She left this worldly classroom on March 20, 2021 at the age of 83.

She was born to Lorraine and J.C. Belvin in Brownwood, Texas on May 16, 1937. After graduating from Brownwood High School in 1954, she soon became a mother of three and life found her working nights as a telephone operator and spending her days as a full-time student at Howard Payne University. She finished her degree and discovered her calling to become a teacher.

Her first job took her to Pearsall, Texas and two years later to Brazosport High School where she taught social studies, history and government until she retired. Teaching was so much more than a job to her and she believed that teaching goes beyond the classroom. Diane was active in the community serving on various boards and committees for the city and the school she loved.

Anyone who knew Diane realized she was a loyal friend. She would go out of her way to offer help in any way she could. She had a lasting impact on generations of students who still think of her as a lifelong friend to this day. Her tireless dedication and devotion to her family, her students and her community will be greatly missed.

She is survived by her only brother James A. Belvin and wife Thelma of Las Vegas; her three children; James Williams and his wife Lori of Brownwood; Larry Joe Williams and his wife Thresea of Brownwood; and Linda Kay Closs and husband Tim of Freeport. She was also "Grandy" to grandchildren Jennifer Broughton and husband, Clint; Keeley Kirkland and husband Patrick; Shae Williams and Hailey Jo Williams. She was "Great-Grandy" to two great-grandchildren Lawson and Gwenyth and was looking forward to the arrival of her third great-grandchild, Hendrix.

She was preceded in death by her parents.