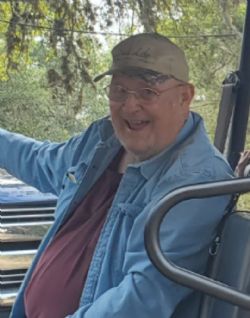 Edward "Buddy" Lowell Malone

Edward "Buddy" Lowell Malone
June 14, 1941 - April 25, 2021
Buddy Malone had a wonderful Malone reunion day on Saturday, April 24th and passed away peacefully in his sleep on Sunday, April 25th.

Buddy was born on 06/14/1941 in Wharton, Texas to Joe and Ruby Malone. His family was one of the original 300 families that settled Lake Jackson. He was proud to be a Master Mason, a member of the Lake Jackson Lodge # 1317. He was a veteran who served in the US Navy. He will be remembered as our fun loving patriarch. Wonderful memories from family vacations, an amazing trip to Italy/Europe, cruises, the Dow Reservoir - fishing and family, and his competitive nature playing games was hilarious.

Buddy is survived by his loving wife of 56 years, Anna Malone. His sister Joan and brother Don (wife Gloria) His sons Edward (wife Mendy), Joel (wife Heather) and Byron. His grandchildren Jenae, Justin, Brittany. Great grand children Kaden & Scarlett (on her way). And many nieces and nephews.

Memorial services for Buddy Malone will be held on Saturday, May 8th, at 10 a.m. at The Willow Church. 200 Willow Dr., Lake Jackson, TX 7756. There will be an opportunity for friends and family to share their memories.

In lieu of flowers donations can be made to St. Jude's Children's Hospital in Buddy's name.