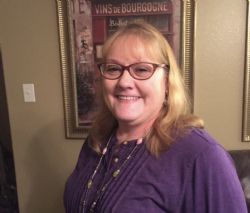 Cynthia Marie Schiller

Cynthia Marie Schiller
February 16, 1956 - July 13, 2021
On Tuesday July 13th, 2021 Cynde Schiller, formerly of Brazoria and Richwood, passed from this life and into the arms of the Father, the Son her savior, and friends and loved ones waiting there for her. She was a most beloved wife, mother, grandmother, and friend to all who knew her.

Cynde Schiller was born on February 16th, 1956 to George and Barbara Moore in Hiawatha, Kansas. She was predeceased by her mother Barbara, her brother in law Kevin Henderson, and her son Matthew Schiller. She is survived by her husband Joseph (Joe) Schiller formerly of Richwood, her father George Moore of Wimberly, her brother Kelly Moore and wife Linda of Brazoria, and sisters Kim Henderson of Mexia, Kathy Stopkey and husband Mark of San Antonio, and children Jarrett Schiller and wife Sandra of Conroe, Lauren Schiller Tadlock of Tomball, Christine Schiller Kiang and husband Samson of Missouri City, Jeffrey Schiller of Magnolia, and grandchildren Elijah and Abigail Tadlock and Claire Schiller.

Cynde, Aunt Cynde, Mom, or Nonna, was always looking for a way to put a smile on someone else's face. While a lover of Jeopardy and 'The Wheel' on TV and fashion in general, she was known for the occasional mischief with a smile. Cynde and Joe enjoyed 45 years of joyful marriage and wonderful cooking. They built a life together in Richwood bringing up their children and enjoying family near and far.

As a dental hygienist for 40 years, Cynde had a passion for educating her patients in the best oral healthcare. Cynde was sweet, gentle and always feminine. Her co-workers saw her as compassionate and generous in giving of her time, gifts and food. She always baked a cake for birthdays and goody bags for holidays. When somebody announced a new baby or grand baby she showed up with adorable and soft onesies and lovies.

Truly, she is in a place of peace and glory, surrounded now by family and friends. We entrust her spirit to those above. She will be dearly missed by her husband, children, family, friends, and young grandchildren.


We invite any and all to share in her memory with us. A visitation will be held at 2pm with a memorial service at 3pm on Tuesday July 20th at Lakewood Chapel at 98 Dixie Dr, Lake Jackson TX 77566.