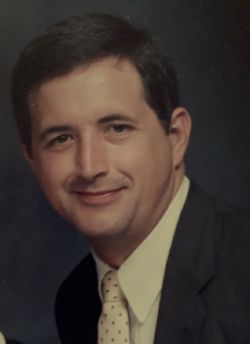 Charles Robert McKinney

Charles Robert McKinney
December 17, 1951 - August 26, 2021
Charles Robert McKinney, 69, of Lake Jackson, TX, died Thursday, August 26, 2021. He was born December 17, 1951, in Houston, TX, to the late Bob and Charlene McKinney and became a resident of Lake Jackson in 1952. Charlie was a third great-grandson of Collin McKinney, the oldest signer of the Texas Declaration of Independence.

He graduated from Brazosport High School and Southwest Texas State University with a BBA in marketing and was a member of Theta Xi fraternity. At various times of his life, Charlie worked at Bennett and Elbert Insurance, McKinney Shell Service (owner), Leo Martin Chevrolet, and as a courier for The Brazosport Facts. He was also a Lake Jackson City Councilman for a couple of years.

Charlie loved his children and had many lifelong friends. He enjoyed fishing, boating, and Houston Astros and other sports games (many with son Collin). In 1980, he sustained smoke inhalation injuries in the MGM fire in Las Vegas, NV, while on business and missed attending a Dallas Cowboys game with his family!

He is survived by son Collin McKinney of Lake Jackson, daughter Catherine Adams (husband Laramie) of Woodway, TX, daughter Caroline McKinney of McLean, VA, granddaughter Louisa Adams, grandson Thomas Adams, sister Elise Steele (husband Eddie), niece Jaclyn Myers, nephew Mark Steele (wife Kara), and great-nieces Alyssa Myers and Kyla Steele.

A memoriaI service will be held at a later date. If interested, contributions in Charlie's memory may be made to the American Cancer Society.