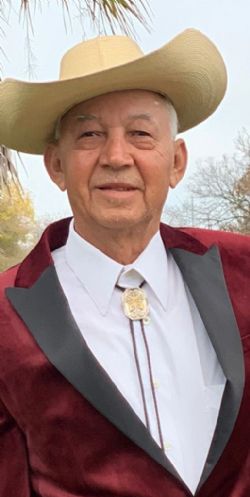 Francisco Villafana

Francisco Villafana
May 11, 1954 - September 1, 2021
Funeral Services for Francisco Villafana, Age 67 of Michoacan, Mexico will be held at 12 on Tuesday, September 7, 2021 at Lakewood Funeral Chapel with Father Jim Officiating. The family will receive friends at Lakewood Funeral Chapel at 11 am on September 7,2021. Interment will be held at 1 p.m. at Restwood Cemetery.

Francisco was born in Michoacan Mexico to Abundio and Ciria Chavez. Francisco met Honoria in 1976 and married in 1978. They lived a happy marriage for 43 years. Together they had 8 children who they raised in a loving and hard working family. Together as a family they came to the United States to give their family a better quality of life. They have live in Freeport, TX for 20 years. They now have 17 grandchildren. He enjoyed spending time with his wife, kids, and grandkids He was loved by anyone who crossed paths with him always lending a helping hand to those in need expecting nothing in return. He loved listen to music and enjoying the simple things in life. If we learned anything from him was that anything is possible if we do it together as a family.





Servicios Funebres para Francisco Villafana, edad 67 de Michoacan Mexico seran a las 12 p.m. el Martes Septiembre 7, 2021 en Lakewood Funeral Chapel officidos por El Padre Jaime. La familia recibira a amigos en Lakewood Funeral Chapel a las 11 a.m. Septiembre 7, 2021. El entierro sera ala 1 p.m. en el Cementerio Restwood.

Francisco nacio en Michocan mexico a Abundio y Ciria Chavez. Francisco conocio a Honoria en 1976 y se casaron en 1978. Vivieron en feliz matrimonio por 43 anos. Juntos tuvieron 8 hijos a los que criaron con mucho amor y ensenandoles a trabajar duro. Juntos como familia vinieron a los estados uniods para mejorar su calidad de vida. Vivio en Freeport junto a su familia por 20 anos. Hoy tiene 17 nietos. A el le gustaba pasar el tiempo con su esposa, hijos y nietos. Hera querido por cualquier persona que crusara su camino y siempre estaba dispuesto ayudar a el que lo necesitaba sin esperar nada acambio. Le gustaba escuchar musica y le gustaban las cosas simples de la vida. Si algo nos enseno fue que juntos como familia podes lograrlo todo.