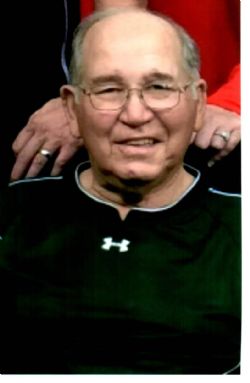 William "Benny" Benjamin Morgan

William "Benny" Benjamin Morgan
December 8, 1940 - September 21, 2021
It is with great sorrow that the Morgan family announces the passing of Benny Morgan, 80, of Lake Jackson, Texas. He died peacefully on Tuesday, September 21, 2021. Family will receive friends beginning at 12:00 followed by a funeral service at 1:00 on Tuesday, September 28, 2021 at St. Michaels Catholic Church.

Benny Morgan was born on December 8, 1940 in Colfax, La. to Ray and Hazel Morgan. Springhill, Louisiana is where he spent his formative years. He was an avid golfer, starting at an early age of 10 and continued to play the sport until the end. Throughout his entire life, he made great lasting friendships and truly loved life. He graduated from Springhill High School in 1958 and was a graduate from Northwestern State University on a golf scholarship. He was a long time member of the Rotary Club and had served as a President in Plano West from 1986-1987. Benny enjoyed being a member of the Knights of Columbus. He was an avid Astros and LSU Tigers fan. On May 13, 1967 Benny married the love of his life, Doraine Morgan from Houston, Texas. They were blessed with 54 years of a beautiful life together.

He is survived by his wife, Doraine; his children, Scott Morgan of Lake Jackson, his daughter Melissa Bailey of Plano, Texas and husband Brad Bailey; his brother T.L Morgan and wife Nancy of Plano; Grandchildren, Jackson LeCompte, Morgan Crumrine, and Jordan LeCompte; and four great-grandchildren.

Benny was preceded by his parents Hazel and Ray and brother Raymond.

The family would like to thank everyone for their friendship, love and support. Benny will surely be missed but he left a memorable footprint in his life for us to cherish.

In memory of Benny, donations can be made to a charity of your choice.