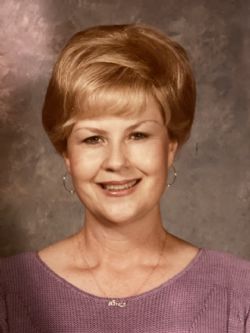 Gerrie Maree Baccus

Gerrie Maree Baccus
May 18, 1940 - November 10, 2021
Gerrie Maree Baccus passed from this earth on November 10, 2021 after a brief illness.

Born in Munday, Texas on May 18, 1940, Gerrie graduated from Midwestern University in 1966 and moved to Lake Jackson, Texas to pursue a long and rewarding career as an elementary school teacher. Through her 35+ years in the classroom, hundreds of children were blessed by her love for teaching, her creative imagination, and her tireless desire to help every single child achieve their highest potential. Milestones throughout her distinguished career included, grade level head teacher, certified Gifted and Talented educator, and Angleton Independent School District Teacher of the Year.

Gerrie had a most generous spirit and a servant's heart. Family, friends and strangers were all recipients of her generosity at home, at church, at school and in the community. After she retired from teaching, she became a certified Master Gardener and served as an officer in the Lake Jackson Garden Club. She volunteered on many civic boards, including the Brazoria County Library Board. She was a longtime faithful member of Family Life Church and spent many years working in the food ministry as well as other volunteer roles in the church.

Gerrie cared for her home, her garden and her family with meticulous passion. She was a zany and fun loving mother, sister, Granny and Aunt Boo. She absolutely loved spoiling her granddaughters, nieces and nephews. Her great-granddaughter was her pride and joy as we celebrated having 4 generations of girls in our family.

Gerrie was preceded in death by her parents, AC Boggs, Jr. and Mozelle Boggs Lee, her husband Eugene Baccus and her sister, Judy Morgan. Left to carry on her legacy and all of the beautiful things she taught us throughout her life are her daughter, Tracee Herring (Steve Gluck), 2 granddaughters Kristin Juergens (Daniel) and Kippin Fuller (Calvin) and 1 great-granddaughter, Millie Fuller. Also, her sister Sharon Raska (Pete) and brother Chris Boggs (Barbara) and brother-in-law Dennis Morgan; nieces and nephews Kent Morgan, Keely Morgan, Kelly Johnson (Doug), Gabrielle Raska, Casey Boggs (Caroline), Cody Boggs and Callie Thorndike (Mark); great-niece and nephew Everleigh and Wyatt Johnson.

Family and close friends said their earthly goodbyes at Lakewood Funeral Chapel on November 15, 2021. Gerrie will be laid to rest beside her husband Eugene in the big skies, bright stars and gentle winds of Henson Cemetery, Red Springs, Texas.