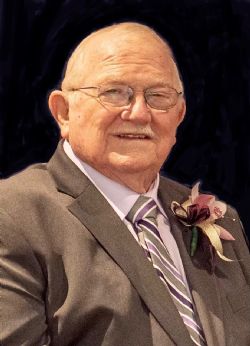 Gary Roland Sizemore

Gary Roland Sizemore
September 29, 1942 - May 24, 2022
Gary was born on September 29, 1942 to Ruby (Crossley) and Carroll Sizemore in Spartanburg, South Carolina, residing in the neighboring town of Cowpens. After Gary graduated from Cowpens High School in 1960, he joined the U.S. Navy as a Machinist's Mate, where he served our country faithfully for 12 years aboard the USS America, the USS Beale and the USS Kitty Hawk, of which he became a plank owner.


Known as "Red" for his red hair and red Ford, Gary met Laura Mae Archer at the naval base in Key West, Florida whileserving as Military Police. Gary and Laura married in June 1969, moving to Jones Creek, Texas shortly after his discharge from the Navy and went on to have three wonderful children, Jacob, Erin and Nathan.


Gary joined the First United Methodist Church of Freeport with Laura in 1974 and served as mission coordinator, youth leader, Council on Ministries chairperson, Trustee, Board member and Head Usher. He also served as Messenger/ Babysitter/Cook Extraordinaire in support of his wife's many church and school activities.


After his naval service, Gary worked in the for Dow Chemical as a Critical Mechanical Analyst, devoting 25 years of service before retiring, for the first time. He went to work with RPM Services for another twenty years, during which time he traveled extensively as a consultant for industrial machines in Italy, Germany, Ireland, Brazil and the People's Republic of China.


Gary was passionate about machines, trucks, the Houston Astros and His Lord and Savior Jesus Christ. He felt true pride in our country, which he served faithfully and without reservation. But the joy of his heart was his loving wife and partner and their beloved children, including many fur babies. The whole family took many cross-country road trips, most of which were "Griswold"- like in nature.


Along with his family, Gary enjoyed a deep kinship with his former Navy shipmate, Howard Hewett and his wife Patsy, in addition to their three daughters, Laura Gray, Ashley and Georgianne, for whom Gary was godfather, lovingly known as "Gaga." The Sizemores were also "foster parents" to Jonathan Honeycutt, who served Gary faithfully in support of his many medical appointments and events. A friend to all, Gary willingly helped his neighbors, quickly becoming endeared through his loving heart for service, whether it be mowing the lawn, automotive fixes, encouraging neighborhood children or just shooting the breeze.


Gary was predeceased by his parents and his older brother, James Sizemore. He is survived by his wife of 53 years, Laura and his youngest son Nathan; eldest son Jacob and wife Emilie (Fitzhugh); daughter Erin (Sizemore) and husband Michael Cravey, with their two sons, Jackson and Henry Cravey, who deeply loved their G-Pa; his sister Nancy (Sizemore) McDonald and her husband Michael; his sisters-in-law, Lucretia Sizemore (widow of James Sizemore), Jayne Parker (husband, Bill Parker), and Becky Sitten (husband, Tom Sitten; his brother-in-law John Archer (wife, Lisa Archer) and many beloved nieces, nephews, to whom he was simply known as "Unca Honey."


Services will be held at First United Methodist (1600 W Broad St, Freeport, TX 77541) on Saturday, June 4, 2022, with a public viewing beginning at 11:00am and service at 12:00pm. Please feel free to wear red, white and blue attire. In lieu of flowers, please consider a named donation in Gary's memory to First United Methodist. Gary will be laid to rest at a later date with military honors at Texas Veterans Cemetery in Killeen.