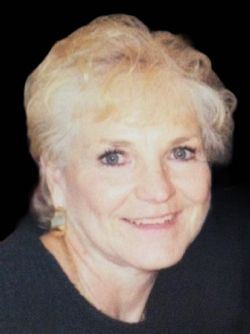 Rebecca Ann Simmons

Rebecca Ann Simmons
January 2, 1941 - May 28, 2022
Rebecca (Becky) Ann Simmons, age 81, passed away peacefully at her home in Jones Creek, Texas on Saturday, May 28th, 2022.

Becky was born January 2, 1941 in Timpson, Texas to John Herbert and Margaret (Prycer) Eakin. She was the eldest daughter of their 6 children and graduated Salutatorian from Timpson High School in 1959. She continued her education at the University of St. Thomas in Houston where she obtained a double major in Biology and English in only 3 years. Immediately after graduation she worked as a research assistant at Baylor College of Medicine. Her true calling was to educate, so in 1963 she accepted a position teaching high school Biology at Brazosport High School in Freeport, Texas. It was there she met her husband, John Earl, and they were married on June 12, 1966. After taking time off from teaching to raise her family, she returned back to the classroom until her retirement in 2000.

Becky was an avid gardener and was particularly proud of her antique rose garden. She loved spending time in her kitchen preparing delicious meals and deserts for her family and friends. Her pleasant personality and infectious laugh were contagious to everyone she met. She had a generous heart of gold and was always willing to lend her numerous artistic talents to anyone who asked. Spending time with her husband, children and grandchildren were a highlight of her later years.

Becky is survived by her husband of 56 years John Earl Simmons; her children Adrienne Simmons, Amy (Mark) Diehl and Eric Simmons; her grandchildren Robby Huffman, Amber Frank, Joshua Braden, Zackery Braden, Olivia Ngeti-Simmons, Cole Simmons and Hailey Simmons; 5 great-grandchildren; brothers, Tony (Maureen) Eakin and Gregory Eakin; sisters, Janeice Carrington, and Monica (Brad) Fitzgerald; and many nieces, nephews and friends.

She is preceded in death by her parents, John Herbert and Margaret Prycer Eakin and brother, John Prycer Eakin.

Visitation will be held at St. Michael the Archangel Catholic Church in Lake Jackson, Texas on Monday, June 6th at 9:30 am followed by a Rosary at 10:30 am and Funeral Mass at 11:00 am officiated by Father Dwight Canizares. Burial will follow on Tuesday, June 7th at Corinth Cemetery in Timpson, Texas. Arrangements are by Lakewood Funeral Chapel and Taylor Funeral Home.

Pallbearers will be Eric Simmons, Cole Simmons, Mark Diehl, Robby Huffman, Chris Caldwell and Ryan Cade.

The family would like to extend a special thank you to Marty Melendez. We will forever be grateful for your compassion and kindness that you showed to Becky during her last years.

In lieu of flowers, memorial contributions can be made to either John Herbert and Margaret Eakin Scholarship Fund or Saint Mary of the Epiphany Catholic Church. Address for both is 1717 County Rd 4849, Timpson, Texas 75975. Alternatively, Alzheimer's Association
www.alz.org.