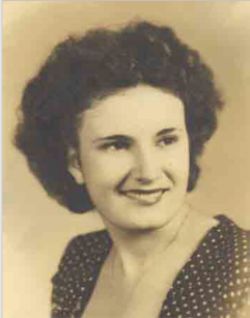 Sally Ann Jaromin

Sally Ann Jaromin
May 10, 1928 - June 7, 2022
Sally Ann Baham Jaromin, our beloved mother, grandmother, great-grandmother, and great-great-grandmother, 94, of Lake Jackson, Texas, passed from this life to be with her Lord and Savior, Jesus Christ on Tuesday, June 7, 2022, while surrounded by her family.
Sally was born and raised in Westlake, Louisiana, as the daughter of Michael Firmature and Deveda Baham Kirk. After WWII, Sally met and married the love of her life, Richard, in Orange, Texas. They moved to Lake Jackson, in 1951, where they raised their family. She kept up a busy life being known as a generous, hard-working homemaker, very religious, and a loving mother, wife and friend who will be dearly missed.
Outside of working and raising her family, Sally's hobbies and various activities kept her very busy throughout her life. She loved listening to gospel music, watching religious sermons, camping with family and relatives, sewing, crocheting and nurturing her flower gardens. She loved cats (with a particular soft spot for strays) and feeding the birds that visited her. Sally's greatest love and most cherished memories were made while spending time with family, especially her grandchildren to whom she was known as "Granny". She was very fortunate to be surrounded by and involved with her family throughout her life.
Sally was preceded in death by her parents; her husband, Richard Edward Jaromin; brothers, Leon Firmature and Anthony Firmature; and sister, Wayma Rae Brinson; and grand-daughter, Stella Marie Trahan.
She is survived by her son, Richard Jack Jaromin and wife, Holli, granddaughters, Jennifer Jaromin and Brandi Damian (Dustin); daughter, Rebecca Lynn Hunt, grandsons, Gregg Hunt (April) and Payton Hunt (Brooke); daughter, Deborah Ann Stanford, granddaughters, Rachael Stanford and Erika Green; nine great-grandchildren; and five great-great-grandchildren.
A private service will be held at Lakewood Funeral Chapel in Clute, Texas, on Saturday, June 11, 2022. Donations can be made to the SPCA of Brazoria County, 141 Canna Lane, Lake Jackson 77566, or any charity of your choice.